When I've decided to buy my RV, I knew nothing about them. I didn't know what features are important and what are not. After living in my RV for over a month, here are the 5 things that I will look for when I purchase my next RV.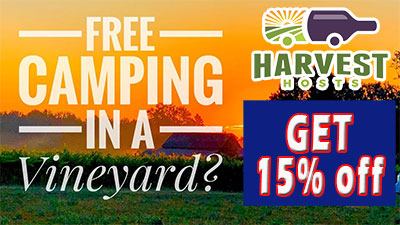 1) 3-Way-Fridge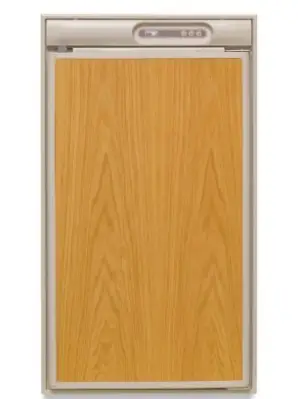 In order to live comfortably, the type of fridge that you invest in can make a major difference. So, for full-timing, I recommend buying an RV with a 3-way-fridge or have one installed. This type of fridge is beneficial for numerous reasons because it allows you to use different resources for power. Since your situation can change depending on where you are, the power needed can come from your home battery, shore power and from propane gas. This is not the case with a 2-way fridge since the power sources will be only limited to 2 sources. Either battery and shore power or propane and shore power. When dry camping, your fridge will deplete your battery, even if you have solar panels. Especially on overcast days or days in the shade. Propane allows you to use your fridge in the long run when you are dry-camping.
2) Full-Size Refrigerator instead of a small fridge on the floor
Next time I'll buy an RV I will search for one with a full-size refrigerator. This is because the full size refrigerator will allow you to store more food items when you are out on long trip and dry camping. Also, the fridge must be up higher, not on the floor. These fridges that are placed higher are much more convenient for putting the food items in and taking them out, especially since this can be accomplished without having to bend down each time you need to use the refrigerator.
3) Seating Area
My RV has a nice seating area with two benches and a table. However when you convert this to bed, I have no seating area left. Even though you can sit on the bed, this can also be tiring after a while. Many small Class B RV have a swivel front seat which you can use even when your bed is set up. When you are looking to full-time, get an RV where you can still sit down even when your bed is made.
4) Inverter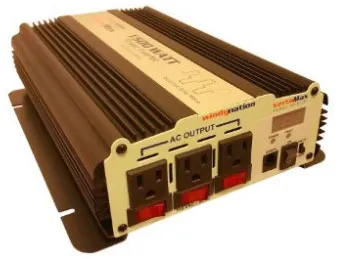 If you are going to use your RV as a home, you will also need a lot of flexibility in your energy resources, and this is where an inverter comes in. An inverter will help you to convert your 12V battery power to 110V. This works excellent with your solar panels. Your solar panels charge your battery and the inverter will convert the power to 110V. An inverter provides enough resources that will allow you to use your regular electric devices like your roku, juicer, blender and electric toothbrush even when you are dry camping. Just note, when you are using devices that need to heat water or air, like a coffee maker or toaster, those type of devices will require lots of power and will deplete your battery quicker.
5) Door Screens
Even though my RV traditionally have a screens on the windows, it doesn't have on the back doors and the side door. Most people will find, however, this is not a luxury but a necessity since these screens will help with keeping out bugs and mosquitoes late at night. Especially when you have your lights on. Some classier Class B RV's have this feature, which now I love.