Summer is here! It is the perfect time to get outdoors, go camping, and be at one with nature. There's nothing quite like spending a weekend camping in the great outdoors. Fortunately, modern technology has made it easier than ever to enjoy this activity, even when you're not roughing it.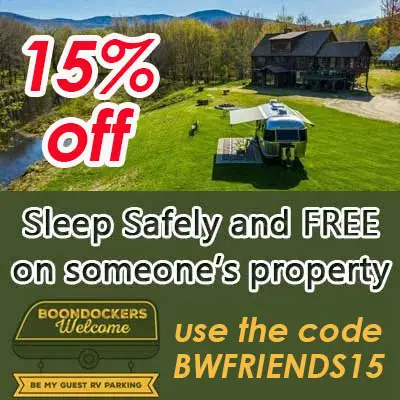 But before you go camping, you need to make sure that you have some of the best supplies and necessities to make your trip as pleasant as possible. One major necessity is a good chair. Whether you are sitting and talking with friends by a campfire, by the lake fishing, or telling ghost stories before bedtime, a place to sit is a must. Not all chairs are created equal, however, so we've put together a list of the best outdoor camping chairs to make your next trip more comfortable. Below is a list of the top seven chairs.
Stylish Camping Full Back Director's Chair
If you're looking for a comfortable way to enjoy the great outdoors, look no further than the stylish camping director's chair. Its flat aluminum frame makes it lightweight and easy to transport, while the retractable side table and accessory pockets provide added convenience. Now, you can sit back, relax, and drink in the view of nature from a more comfortable perspective.
Taking down this director's chair is easy too – just fold it up. This makes it simple to store when you're not enjoying your favorite outdoor pastimes. Its aluminum frame also ensures that this camping director's chair is sturdy and durable, with a weight capacity of 250 pounds. The whole back length is 32.7 inches, while the seat measures 20 inches wide and has a depth of 15.6 inches. It can be purchased in a neutral black color that will seamlessly blend into any outdoor setting.
Homgrace Ultralight Outdoor Chairs
Homgrace has solved the age-old problem of camping chairs, by creating lightweight and durable outdoor chairs that are foldable. These ultralight chairs make it easy to camp anywhere while sitting comfortably. This chair is perfect for any camper!
Made by 600 Oxford cloth high-strength aluminum alloy, this camping chair can support the greater weight without toppling over due to its scientifically structured design. Double cladding gives ultra-reliable stability, while sturdy steel frames provide comfort while you relax or read your favorite book in peace or rest after a long day on your feet!
The breathability of these chairs is unbeatable with double cotton fabric ensuring that they're able to stay cool even in hotter areas without damage at all!
This product comes at an affordable price while maintaining short-term quality. As long as you are willing to make an investment in this chair, you will never have to deal with hurting arms or being uncomfortable ever again!
The fact that these chairs are lightweight makes it extremely easy to bring camping without the hassle of carrying around a bulky chair. You can fit them effortlessly into your car or RV, along with all of your supplies in tow! This is perfect for anyone who wants to spend their time outdoors instead of carrying supplies.
The Homgrace Ultralight Outdoor Chairs are the perfect combination of affordability and quality that will make any camping trip fun and comfortable. There's no better way to enjoy nature than sitting on one of these chairs.
Terralite Portable Chair
The Terralite Chair is perfect for any outdoor activity, whether on the beach or on muddy, sandy roads. It's relatively lightweight of two pounds means that it is easy to attach it to backpacks and bags with straps so you can have your hands free while transporting it.
The four standard feet are interchangeable depending on what situation you are in – sand or mud. With its exclusive Terragrip feet, your chair will float on either of these surfaces making them perfect for the beach and situations with sandy terrain. Sets up in seconds so sink into the fabric and enjoy relaxing at a sunset, kids sports events, or music festival. When folded down the whole chair fits snugly into a pouch which was designed so you can put it back easily inside without hassles.
Coleman Comfortsmart Suspension Chair
The Coleman Comfortsmart Suspension Chair is a versatile and well-built chair that will not let you down at your next outing. When you want to enjoy the great outdoors worry-free, it's important to be prepared with all of the essentials needed for comfort.
This chair can accommodate significantly more weight than others on the market, so larger individuals needn't worry. Drink holders allow for access to refreshing drinks such as water or wine while you lounge comfortably in this padded seat.
The space between fabric and frame lining provides ventilation on hot days when breezes may be scarce, while still providing superior comfort against evening chill thanks to its "reflective" suspension system – the secret to its comfort.
The frame is made from steel with a durable powder-coated finish, and the chair folds into a compact shape for easy storage and transport. When it's time to retire for the day, simply fold up your chair and store it away.
Coleman Aluminum Deck Chair
The Coleman Aluminum Deck Chair is perfect for a relaxing day outdoors. Its sturdy frame and comfortable design will make you feel right at home, while the built-in seat straps and side table with cup holder make it easy to take with you on the go.
This chair is 30.5 inches tall and 23 inches wide, so it fits people of all sizes while supporting up to 225 pounds.
The seat itself is padded for comfort, with extra padding on the back and armrests to create a cozy sitting experience. The chair's frame is made from aluminum which makes it lightweight but sturdy, so you can have this chair with you without weighing yourself down.
On either side of the chair are cup holders that fit up to a 16-ounce drink, so your beverages stay close by as you sit back and relax.
The Coleman Aluminum Deck Chair weighs only 7 pounds, making it easy for just about anyone to carry. Built-in seat straps make it easy to tie onto a backpack or cooler, and the frame's lightweight design means you can carry it with one hand if needed.
The chair comes in a variety of colors, including red, blue, and green.
Coleman Oversized Quad with Cooler
Coleman's Oversized Quad is the ultimate in outdoor backpacking and camping chairs. With a built-in armrest cooler that can hold up to four cans at once, you'll never go thirsty again.
It features cup holders for secure storage of your drink, so your beverage isn't lost in the dirt when you get up from sitting. The armrests are also adjustable, so waiting around for an oversized seat at a campground doesn't have to be a chore anymore!
This chair can support 300 pounds, has heavy construction and a durable steel frame, and folds up neatly into a compact size that will fit easily into most car trunks. When it's time to go, the carrying bag makes transportation simple.
Coleman is at the top of their game when it comes to camping, backpacking, and outdoor furniture. As a company that's been around for nearly 100 years, they know how to create proper outdoor furniture. The Oversized Quad with Cooler is a prime example of the excellent products that Coleman offers shoppers all over the world.
CLIQ Camping Chair
Looking for a heavy-duty outdoor camping chair that is easy to set up and take down? Look no further than the CLIQ Camping Chair with Bag. This chair is made of sturdy aircraft-grade aluminum and can support up to 300 lbs.
It's weatherproof, rustproof, and easy to clean – perfect for any outdoor activity. The low-rise design makes it perfect for camping trips or sitting around the campfire. When you're ready to go, simply fold it up and place it in the included carrying bag for easy transport. You will need to buy that though separately.
The aluminum shock-cord structure makes this a very quick and intuitive setup. When it is taken down, secure the frame together and place it in the carrying bag provided for easy storage. It provides comfort and is portable without the bulkiness associated with most outdoor chairs.
The seat is comfortable enough to support larger people and you will have no problem finding your ideal sitting position. The travel bag measures 23 inches long by 14 inches wide and 10 ½ inches high and has a convenient strap to carry the chair with ease.
The CLIQ is the best outdoor camping chair on the market for anyone looking for a light, versatile, portable solution to their seating needs. You'll love this chair when you are camping, too; it has the look and feels of a low-profile contemporary office chair.
Its lightweight aluminum frame makes it easy to carry around your yard or house – perfect for spending time outside with family members. Parents love this product because their children can sit in comfort at the playground or campsite without having to complain about being uncomfortable.