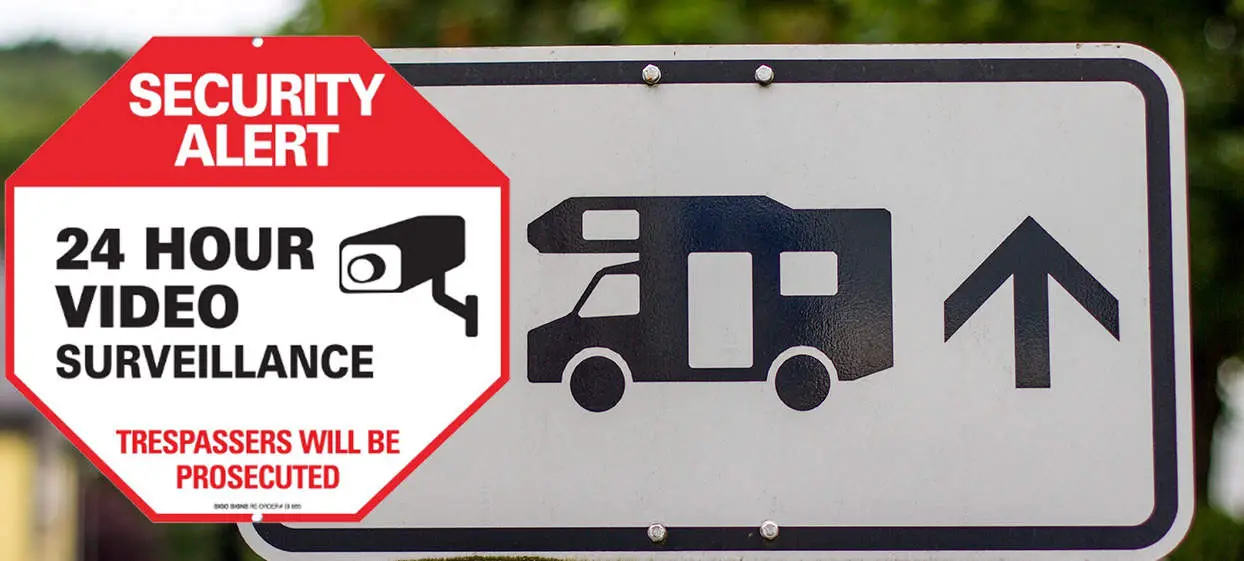 Safety and security should be a priority for all RVers, but this is even more important for solo female travelers. Many times I see posts on Social media, most people worry about a woman traveling alone, but in reality, any solo RVers should take the same safety precautions. I travel solo all the time. For people that want to make sure their RVing is more fun than frightening, here are five of my helpful tips to keep in mind before hitting the road.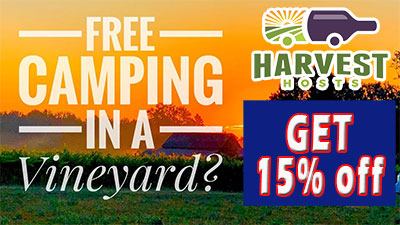 1. RV Security Measures
You want to make sure that your RV has certain safety measures in place and that you do the following:
Lock windows and doors, especially in the evening.
Secure anything valuable outside, like bikes or portable generators using heavy-duty frames.
Keep the driver's seat clear in case you need to quickly get in to drive away.
Have a good cell phone provider and keep your phone charged.
It is also beneficial to set up RV security systems to protect yourself as well as your belongings.
There are locking systems you can purchase as well as motion sensors that can alert you if someone is near your RV. Some even emit audible alerts to scare potential threats away.
Have security cameras and alarms set up, deter people with stickers on doors
2. Personal Protection
In addition to RV security, you will want to have personal security. Most will recommend that you carry pepper or bear spray with you when exploring. You can also invest in a personal alarm to alert others that you need help. Investing in a self-defense class is also common among women that will be on the road alone. Some women may choose to have a firearm. If you do not feel comfortable with a weapon, you can use other defense tools such as a baseball bat or hiking poles. Just keep them handy in case you find yourself in need.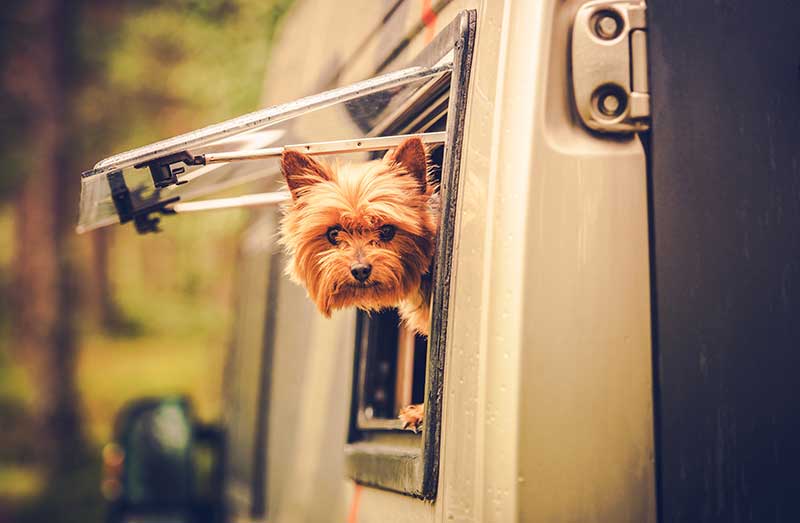 3. Take Your Dog
If you have a dog, take it with you. If not, consider getting one to accompany you. Even a small dog will increase your safety because barking not only detours criminals, but it alerts you to danger. A larger dog will be physically intimidating but in reality, small dogs are more likely to react negatively than a big dog. Dogs also make great companions so are a great choice for solo RV living.
4. Watch Where You Park
When traveling alone, you want to be cautious about where you park your RV, especially overnight. Take advantage of helpful RV websites that can recommend safe places to park. You can always choose to stay in a Walmart parking lot, but these are not always the best option and you may end up on edge rather than getting a good night's sleep. Make sure that you don't attract too much attention showing that you are a female traveling by yourself. Check with RV blogs and websites too, to find recommendations for where others have parked along routes you are taking.
5. Find Community
You may be choosing to travel alone for a reason, but there is still a benefit to having some community. In general, the RV community is one of the most welcoming and helpful communities so it is good to keep some ties. People are always willing to pitch in to help guide you into your parking spot, help with maintenance or heavy lifting, and can be a good source of recommendations. There are a number of groups of fellow solo RVers that you can join for support and advice. Joining a group that has the same RV as you is a great way to get answers about your RV maintenance and issues.
In addition to communities, you should keep a lookout for other solo female travelers. Women are often going to feel more comfortable with other women, so if you see one needing help, lend a hand. You should also keep watch for other women that may be in danger. You can stay with them until the danger has passed. There is always safety in numbers.
Women should not be afraid of RVing alone. There is adventure out there and you should go find it. You will learn a great deal about yourself, including that you can do a whole lot more than you ever thought yourself capable of. Just play it safe, and take precautions.