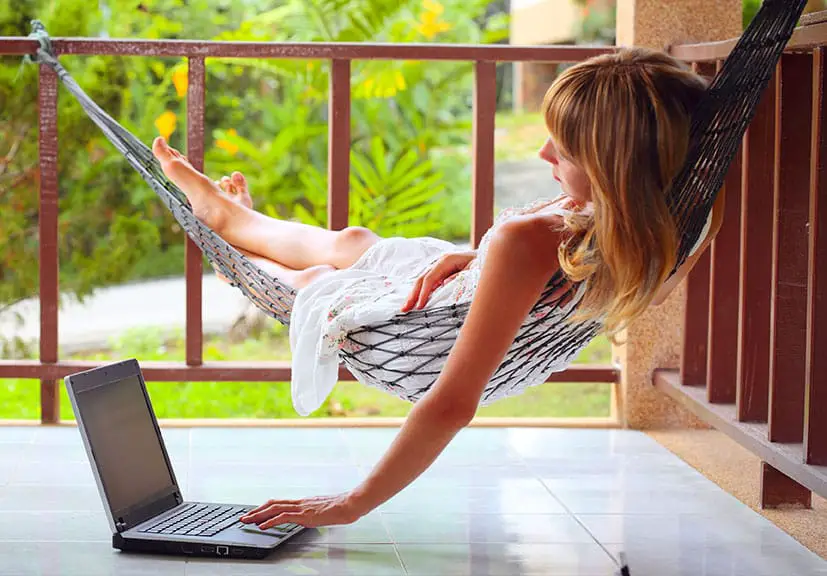 Many people who dream of having a full RV lifestyle often think that you have to be retired and have loads of money to be able to move from one place to another at ease. However, the real truth is that being rich and retired is not a requirement to live your full-time RV life. The main thing for you to fulfill your dream is to find ways to support yourself.
Before you start living in your RV, you need to have a plan. Find out the reason for this change then you can address various concepts of your new life. One of these concepts regards your finances. Living life on the road will simplify your life in many ways, but you will still have bills to pay.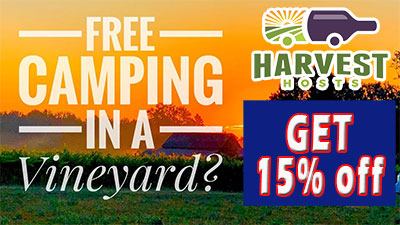 Before you start asking where you will get money from, you need to know the cost of being a full-time RVer. There is no specific cost for living in your RV full-time. However, the cost can be roughly around $1000-$3000 a month, but your expenses can make the figures go higher or lower. One major cost is if you will live in private parks or camp for free on public land. You can know your total costs when you make a budget. It is especially the case if you have a family or pets or both.
Now after the COVID pandemic, more and more employers offer stay-at-home jobs which you can do from anywhere. It's the perfect time for you to take the leap and get the freedom you desire. 
Here are steps you can take to support your full-time RV lifestyle.
Make a budget
You cannot start any project without having a budget in mind. You should sit and create a budget for your daily life in the RV. When making your budget, you should avoid any extravagant expenses. You can research online and find other RVers who have a similar lifestyle to yours. They can guide you on what to include in your budget.
Track your expenses
You need to be financially aware and know how much income you are getting and what you are spending it on. You can do track them by saving the receipts that will give you an accurate record of your expenses. It will make it easy for you to make the necessary cuts and remove things you do not need. Since you will probably be moving most of the time, you will not need to have subscription services. Tracking your expenses will make it easy for you to make a budget suitable for living on the road.
Do your research to avoid surprises
You do not start any project without enough information. Do your research and find out the cost of living in different places. You can look for information from others who are living in their RV full-time. Getting information will make it easier for you to prepare and deal with any unexpected things that happen while you are on your road.
Get out of debt
Debt is not a reward, and you should avoid it at all costs. When you have a debt, you will have limitations since you cannot make any major changes until the debt is cleared. One major debt you can incur is getting your RV on loan. It is better to pay cash for it than take a loan since you will end up paying more for it. Getting out of debt is your first step towards financial freedom. Try to get an RV you can afford.
Find a source of income
Now that you know what you need and the cost, you need to determine how you will finance your living expenses. Getting a job that allows you to work remotely is the biggest challenge when it comes to living full-time in your RV.
If you have a job, you can find out if you can work remotely before you hand in your resignation letter. You will have to completely convince your employer that you are more efficient working at home than in an office. You can also show your employer that you can still communicate efficiently through Skype and other platforms and be willing to put in the work.
You can also try online jobs that allow you to work anywhere you are. There are different online platforms that are hiring. Some of these sites include Upwork, Freelancer.com, Guru, and others. You can customize your profile on LinkedIn where you highlight your specialty features and show that you work remotely.
Some great websites for more remote work search:
https://www.workingnomads.co/
https://powertofly.com/jobs/
https://remoteok.io
https://upwork.com
http://freelancer.com
https://www.flexjobs.com
http://www.indeed.com
http://www.skipthedrive.com
https://www.outsourcely.com/remote-sales-marketing-jobs
https://www.guru.com/
Here are some more great resources to help you find a remote opportunity:
Here are some great websites for work camping and remote jobs:
Doing these things will make it easy for you to support your full-time RV lifestyle. You will finally have the chance to live your dream to the fullest.