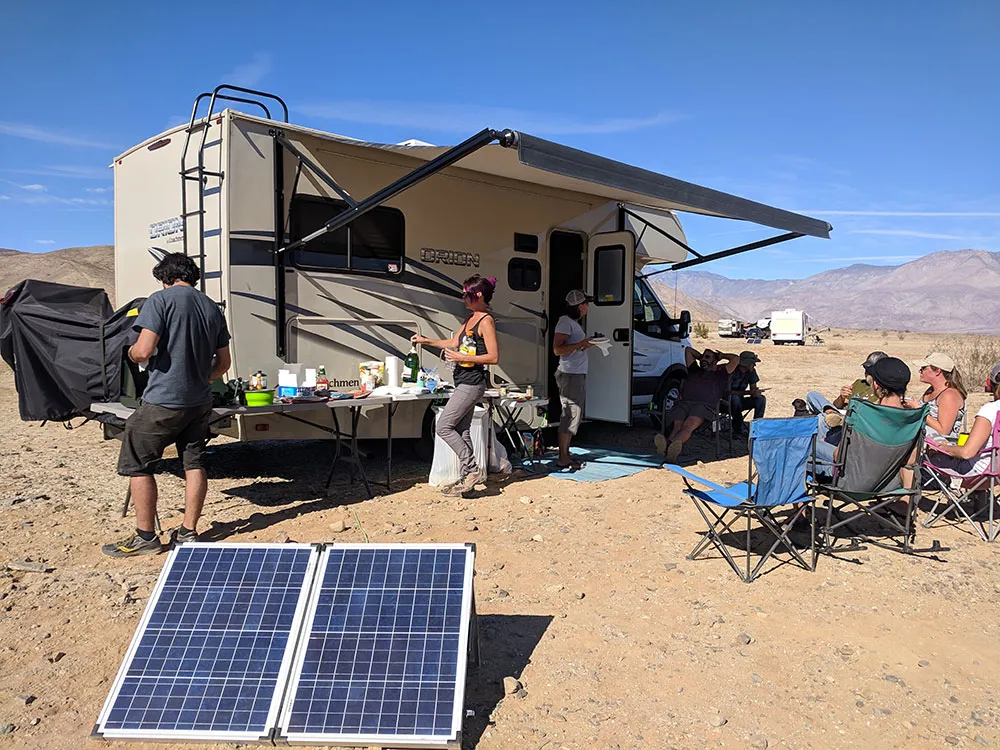 Living in an RV can sound like a dream. What could be better than the comforts of home while being on a long road trip at the same time? Every day brings you something new and adventurous. This may be true but living in an RV is a big choice to make so you need to be aware of the pros and cons before you jump in.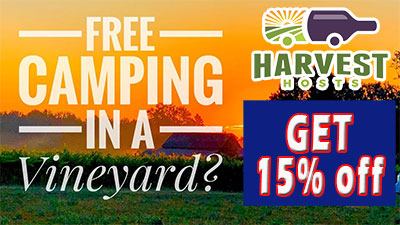 Pros To Living In An RV
It is cheaper: Living in your RV can be cheaper than living in a home with regards to mortgage, utilities, and other monthly expenses. Of course first, you will have to find a way to support your full-time RV lifestyle. When you live in your RV, your rent is only a few hundred dollars a month especially if you boondock most of the times. If you have the finances to buy the RV outright, you have even less to worry about each month. Even when you factor in campsite rent, gas, insurance, and running costs, the overall monthly expenses are much lower than you pay when living in a house.
More time in nature: Being outdoors is proven to improve both physical and mental health. When you live in your RV, you have easier access to nature than you do living at home. You can get back to real nature and go completely off the grid if you want, unplugging from the world every now and then. You just need to get groceries and empty your tanks from time to time.
Easy to move: When you don't like where you are, you can just pack up and move. Living in a home is more permanent and more of a financial burden when it comes to moving. When you live in your RV you can move around as you please.
Personal growth: Living on the road allows for personal growth. When weather complicates plans or things break, you learn to adapt. You learn new skills and are able to fix and solve problems more efficiently because you do not have easy access to call someone to do it for you. As a result of the different responsibilities, you become a more adaptable person.

Cons to Living in Your RV
Limited Space: There is not as much room in an RV as you had at home. This is especially true for the kitchen, which is especially small in RVs. You need to get used to the limited storage and space to work and move around and it can feel confining. The smaller space also leads to clutter, so it is important to get rid of everything you do not use daily and remove all trash right away.
Things Break: An earthquake at home causes damage, but this is rare. Every time your RV moves, things are at risk for breakage. Each drive is like a small earthquake for your home on wheels. You can limit this by using non-glass dishware, and by securing valuables and breakables before each drive.
No Control Over Climate: When you get too hot or cold at home, you change the house temperature. In your RV, you will have heating and cooling systems but the outside climate is beyond your control. The weather has more impact on an RV than it does on a house due to the lack of insulation.
Stress: Driving an RV can be stressful. As relaxing as the outdoors can be, if you have a large RV, finding spaces to stay can be a challenge. Larger RVs have more comforts but they can be difficult to drive and maneuver, and many sites do not easily accommodate larger models. You need to plan ahead for stops and routes in order to avoid any stressful situations.

Living in an RV can be a wonderful experience and a great way to explore. You get back to nature and can nourish your physical and mental health. You also save money each month. It is important to consider the cons too before deciding to sell your home and hit the road. Make sure you have thought of all factors before making a decision. Ultimately, living in your RV is an adventure and as long as you are prepared and plan ahead, you can have the time of your life.