Last Updated on January 1, 2023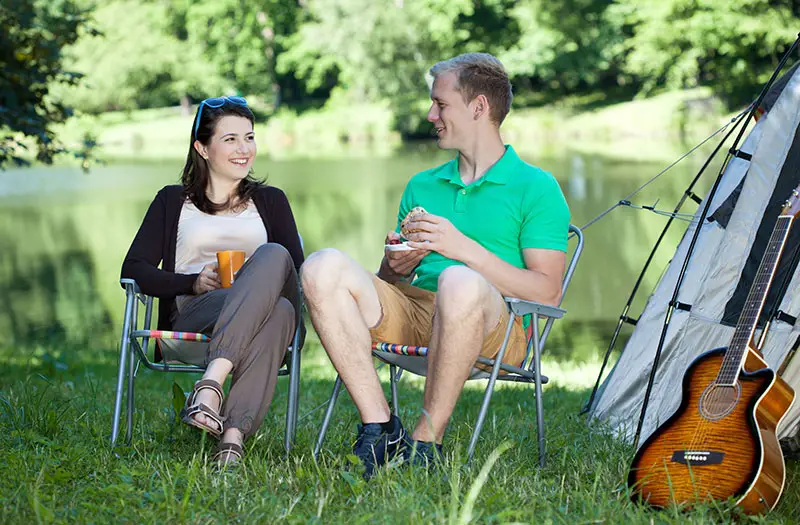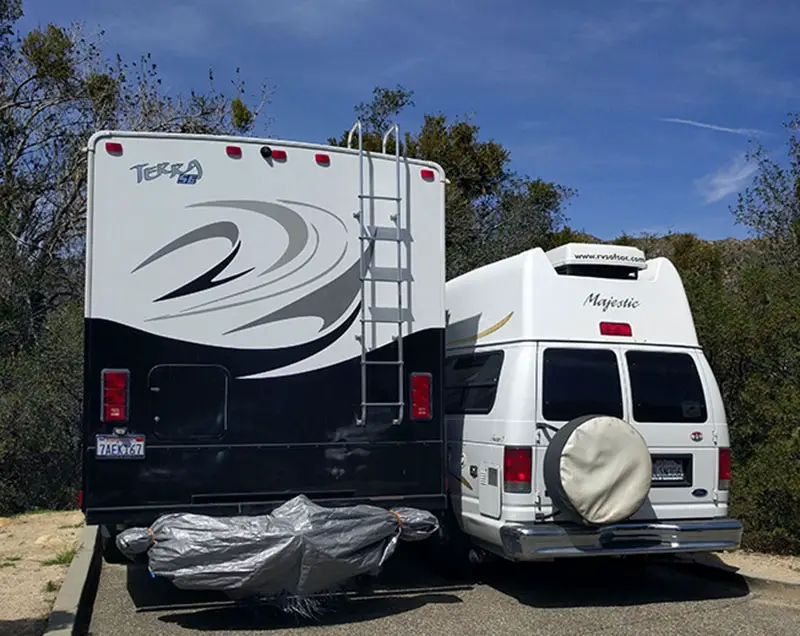 Making friends while you travel solo can be difficult in the beginning. Nobody wants to be alone and lonely, but it can happen to anyone. It's even harder if you are an introvert – but you need to make some effort, that's the only way to make friends on the road. Introverts can be extroverts when trying.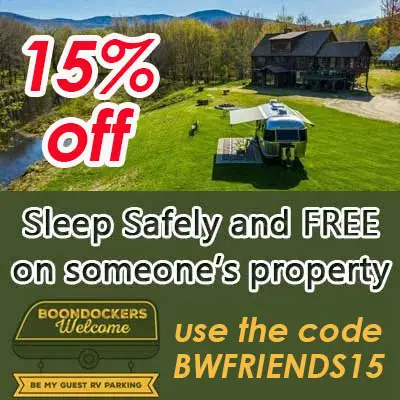 I am pretty much an extrovert but I can be shy at times. I don't like to feel that I bother people and I don't want them to look at me weirdly when I approach them. We all have a natural fear of rejection, which can make approaching strangers more difficult. But think about this, without trying you won't get anywhere, and the answer is surely no. If you feel that your company is not wanted, just move on, don't take it personally.
– 1 –
Offer something
One way to make new friends is to walk over to your neighbor at the RV park or campsite and ask if they would like some coffee. If they like coffee, they will say yes and you have broken the ice. If it is at night time, you can ask if they want cookies or beer or wine, you name it. Then introduce yourself while looking them in the eyes and shaking their hand. This will make a big difference.
When I visited Calico Ghost Town this is exactly what I did. I ended up sitting around the fire, chatting with a nice couple for a few hours. This made the whole trip so much better.
– 2 –
Sit outside
If you are sitting outside with your chair turned toward the road, it's an invitation to passersby to stop and chat. If you don't want to be disturbed, turn your chair away from the road. Having a couple of extra chairs sitting out and handy makes it easy for somebody to stop for a visit. When I was walking around at an RV park, a group sitting by the fire had a sign out inviting anyone to join them for a beer. What a great idea! Just set up your sign, smile at people walking by and I bet someone will strike up a conversation shortly.
– 3 –
Join the club
You can also make friends by joining some RV clubs like Escapees or Xscapers. Many RV clubs organize occasional events and rallies where you can meet lots of like-minded people.
– 4 –
Meetups
I've joined some local RV and camping groups on Meetup.com. I was thinking of making my own RV group at first, but I realized it's too much work to build it up. I am already an assistant organizer in some local outdoor groups, which makes it easy to just plan an event, post it and notify thousands. If they like it, they will come. I have my weekend fun. It's great to meet local like-minded people this way. I've attended some events, where I made good friends.
– 5 –
Social Media
There are tons of other social media platforms for the like-minded. I joined some Facebook and Reddit groups that involve other people with the same interests. I also use Instagram to post my pictures with hashtags. If you are camping or boondocking use the #boondocking, #camping #rving hashtag or even the nearby campground's name to find people who would have photos of similar. Then see who is "close by" and send them a message and see where they are headed and if they are interested in meeting up.
I started conversations, I commented on others' and slowly, I made friends. More involved you are the more friends you can make. Who knows we might visit each other in the future one day or meet at a rally.
– 6 –
Hot tub
Many nice RV parks have pools and hot tubs. It's so easy to start a conversation while you are soaking yourself in hot water. I went to Desert Hot Springs CA a few times and I always ended up chatting with people in the hot tub. I don't know why, but people are really open to having a conversation there. Is this how Ancient Romans socialized as well in the Roman Baths? I don't know, but for sure, people do make lasting friendships in the jacuzzi.
People are always looking for ways to make friends while RVing.  If you have any good ideas please share them in your comment below. Thank you