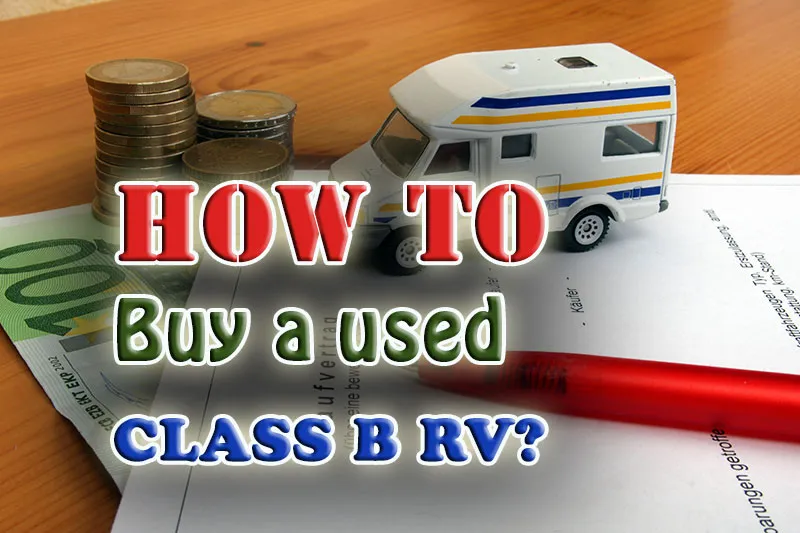 Although priced similarly to Class A motorhomes, the Class B is gaining popularity due to the compact size and ease of parking. Some folks even use them as a second vehicle when not traveling. If you are looking to purchase one, you will find those on the East Coast at a lower rate than the West Coast. Some people actually making a living by traveling to the East Coast, search for good RVs then drive them to the West Coast and selling it, making 10-15k on it.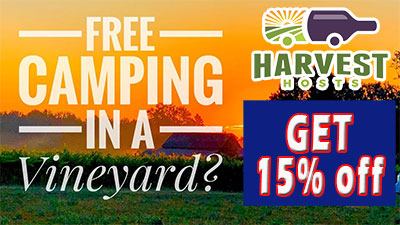 When it comes to buying a used RV you have two choices. You can look at a dealership or attempt to buy from an individual. Dealerships, of course, will be more expensive. Even if you plan to buy from a private party, a visit to your local dealership will give you a good idea of the amenities available for Class B motorhomes.
Tips for buying from a private party
For personal sales, the best places to search are near retirement communities or where lots of retired people live. Your perfect seller is retired couples or a single person who have traveled for a while and for some reason they are ready to settle down and they will sell their used RV. Maybe decided to stay at one place and they don't want to pay to keep up with maintenance or storage. Most of these people might not be the most internet savvy and won't trust most online websites. The best way to find your perfect buyer is to look local newspaper ads and Craigslist. 
Tips for buying at a dealership
If you purchase from a dealership, be ready to haggle over the price. Generally, you should be able to talk them down at least 10% of the asking price or be ready to walk away. Either way, do not allow yourself to be pressured into purchasing something you do not really want. You might think the dealer is your friend but he is there to complete a sale. Don't forget that.
What kinds of RVs are good to buy?
Ideally, you should not purchase an RV that is more than a decade old or has over 80000 miles. It should also have a good curbappeal. You want to get a motorhome that you enjoy today but will be able to sell for a good price in the future.
You should always perform a complete inspection; see my complete checklist before you buy. It should be clean with a clean title and from a well-known manufacturer, such as Winnebago, Fleetwood, Pleasureway, Lesiure or similar good brands.
How to find out what an used RV worth?
Utilize the advanced search tool on eBay to find out what comparable RVs have sold for. Remember, this is a more important number than the asking prices, which are almost always inflated.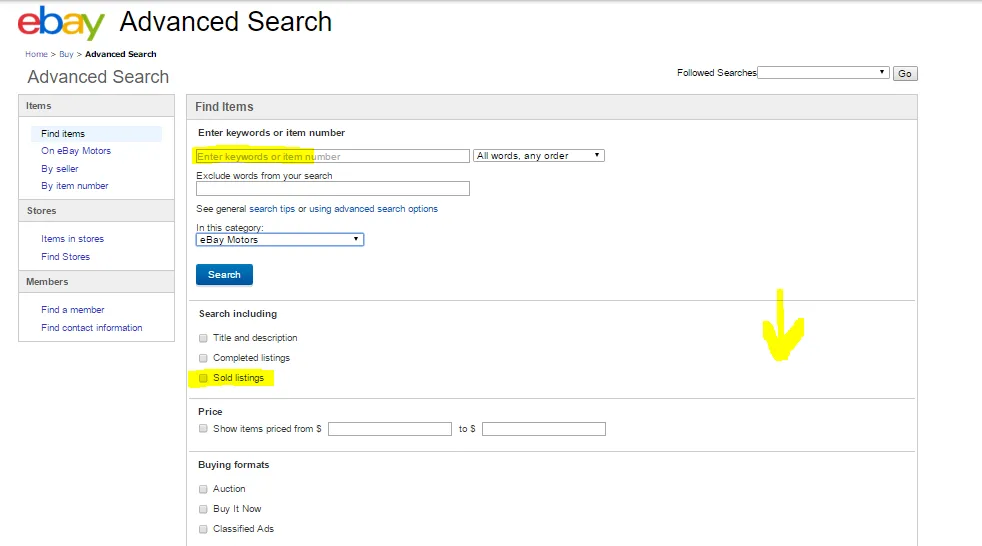 When you are in the Advanced Search, enter your keywords like "winnebago" pick the option for "Sold listings" and go on the bottom of the page and hit the SEARCH there. There are other fields you can fill but more you fill out, less results will show. This will show you an idea how much similar models you want sell for.
Check Craigslist as well. Searchtempest.com is the best way to view multiple listings across the country on one platform. Probably you already know of RVtrader but most prices I saw on there was too high. The NADA sometimes gives you an inflated price.
Make your search effective
You can use browser extensions just like CraigsHunter that will check Craigslist for your saved searches and notify you when there is a new related ad. You can use  rvs.oodle.com a website that collects motorhome listings from dealers as well as from private sellers all over the web.
Important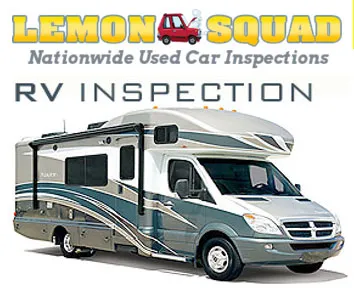 Never pay for a vehicle without seeing it first.
Check for odors; if you smell bad odors or smoke, don't buy it.
Consider having a mechanic check out the engine before you finalize the deal. If you don't know RVs, hire a service like Lemon Squad. Better safe than sorry.
Avoid those purchases where the title or the original owner is not available.
Be careful of buying from people who own multiple motorhomes, buy then sell them
Buying Checklist
How many owners it had? How long the current owner owns it? Why sell it?

How old is it, with how many miles? (Low mileage is not necessarily a good thing)

Has it been in an accident? Any dents on the body? Try to get a vehicle history.

What kinds of fuel does it need? How many gallons does it use?

Was it in storage most of the year? Was it rented out? Was it used by full-timers? Infrequent use is not always a good thing.

Can they show signs of regular maintenance? Records of tire or oil changes, major par changes, and checkups

Check all the tires and the spare

How is the home battery? A home battery is a deep circuit battery, it can cost around $200 to replace.

Test the water system: in the sink, the toilet and the shower.

Test the propane system: the burners and the furnace

Test all electrical devices: microwave, air conditioner, ceiling fan, inside lights, fridge, TV, and DVD player

Check for leaks on the walls and the ceiling

Check the gray water and black water tanks, how do they work? Is the toilet going into a black water tank or it has a separate cassette?

Test the awning

See if it has a working carbon monoxide, propane detector and a fire extinguisher

Check for underbody rust – it is ok if it is only surface rust

Take a look at all liquids in the engine: oil, water, coolant, etc

Test drive and test the brakes