Hitting the open road in an RV or camper is becoming a popular trend. Part of this trend has been an increase in popularity for smaller travel trailers. People prefer smaller trailers for their convenience and budget. A reduction in size does not need you to miss out on comfort, style, or accessories. There are a number of small trailers that offer all the comfort you want on the road without compromising space or price.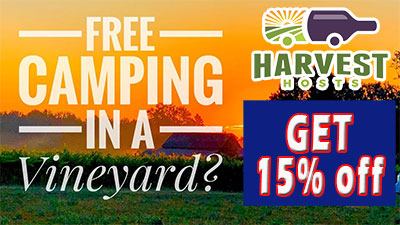 The Top 5 Small Trailers of the year include: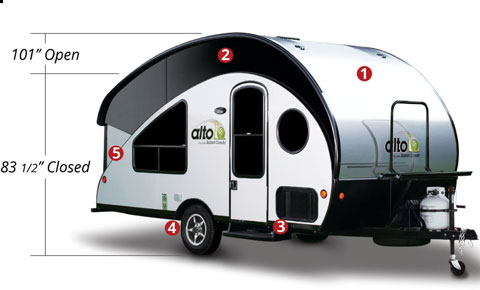 1. Alto Teardrop Camper Trailer by Safari Condo:
This travel trailer is one of the most popular based on its unique design and ease of maneuverability. This model combines durability with lightweight aerodynamics to give you a great camper that your car will be happy to pull along. Complete with king bed, a dining area, ample storage, and a retractable roof option, the Alto Teardrop is ideal for all travelers.
Weight: 2,500 lbs
2. HC1 Fiberglass Camper by Happier Camper:
Known as the "lego" of small travel trailers, this durable but lightweight fiberglass camper is modular. This means you can make it anything you want. The HC 1 is in a class of its own with its retro-modern style, ground-breaking flexibility, and surprising comfortability. The Adaptiv interior allows you to customize your trailer to suit your needs and there are a variety of add-ons and accessories to help design the trailer of your dreams.
Weight: 3,500 lbs
3. Airstream Basecamp:
This is one of the finest options in terms of aluminum travel trailers. The small camper comes with a wet bath and wraps around in the galley. With the iconic silver bullet look and sleek design, this trailer is perfect for those who love the attention to detail. It comfortably accommodates 2 people and has several options for floorplans to meet your needs. You also get a ton of storage and a well-equipped kitchen.
Weight: 3,500 lbs
4. Casita Spirit Travel Trailer:
The Spirit is the most popular choice among the Casita line, with options of a 16' or 17' camper. Two separate sleeping areas convert into dining areas to provide room for 6 people. This is the perfect trailer for adventure seekers and there is the option for a built-in bathroom or not. Casita trailers are durable and lightweight and well-known for their quality materials and craftsmanship.
Weight: 3,500 lbs
5. Dinky Dub Camper:
This small, affordable, and lightweight camper trailer makes living on the road much easier and more comfortable. The retro style of the Volkswagen Bus with a modular twist makes this trailer a unique choice. Weighing much later than the other top trailers, the Dinky Dub has space and comfort at a fraction of the cost of larger trailers. You get a dinette set, a 2-person bed, modular kitchenette and a customizable rear hatch along with the option to add accessories you may need. 
Weight: 1,000 lbs
Whatever style you go for, there are several good choices for small trailers. You can't really go wrong with any of these top 5 picks and each will provide you with all the comfort and adventure that you seek.