I AM SORRY
I CANNOT ACCEPT NEW SIGN UPS FOR NOW.
PLEASE CHECK BACK LATER!
The Internet is necessary when you live the RV Lifestyle. I have signed up to this truly Unlimited 4G LTE plan powered by AT&T robust network about two years ago. This same plan is now sold for $120/Mo but here at SmallRVLifestyle.com you can get it for only $105/Mo.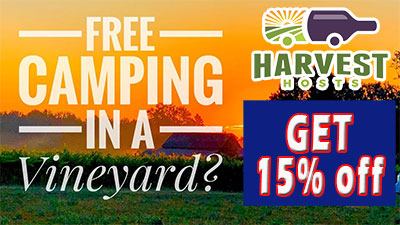 I've been using this service for over two years and I can promise you that it's the best internet to have for the best price. I use about 130GB of data a month for work and to watch Netflix. I never had any problem. If there is AT&T internet service where you are, you will be able to use it.
Unlimited 4G LTE powered by AT&T robust network.
This plan is not throttled and you can use as much data as you want*. 
This plan here at SmallRVLifestyle is offered at a rate of $105/month (with Auto-pay). For more details or questions, please contact me using the form below. 
How does it work?
You will need to buy a compatible hotspot device (you can see below two different kinds that I recommend)
You will need to buy an INACTIVATED nano AT&T Sim card in an electronic store (not in an AT&T store, because they will want to activate it there). I got mine in Best Buy. I can also provide you with one if needed.
You will then need to sign up here with the Subscribe button for this unlimited plan
You will then need to put the SIM into your hotspot device and contact me to have the service activated. The service is NOT on your name, so if you have any problem you need to contact me. That's all…
As you can see below, someone uses it even up to 1TB of data! That's an insane amount of data!
Please note:
No refunds, Prepaid for 30 days (No proration). You'll get charged every 30 days.
for USA use and residents only. Make sure you have good AT&T signal (otherwise it will not work)
*Even though this is advertised as UNLIMITED, AT&T might turn your service off if you abuse it. Please do not go beyond 200GB data per month. This should be more than enough for most users. (I personally never go beyond 130G a month and I use it for streaming and working.)
For data devices only, not for phones. 
Speeds are 4G LTE but can be deprioritized during network congestion otherwise no throttling
You will need a hotspot device and a pre-paid AT&T SIM card for this to work. Don't buy your SIM at AT&T, they will want to activate it. You can get it on Amazon or bigger electronic stores. 
It requires an automated subscription through PayPal. You can cancel it at any time.
When you subscribe, you get 2 days free which is usually enough time for you to get your hotspot and AT&T SIM card ready; then after 2 days, the first payment will be charged.
All activations are processed within 24 hours of signup between 12pm-5pm. Service sign-ups after 5 pm EST will be processed next business day.