Who doesn't love RVing which is one of the best ways to explore and spend time with family and friends. You get to visit any destination while maintaining the freedom to move to new adventures as you discover them. The choices for fun are endless, but that is not the first choice you have to make. When I was looking to buy an RV, I considered that I will be living in it full-time, so I knew it will lose value fast. But which RV is the best to get and which is the most affordable?
The RV you pick will be based on a few factors.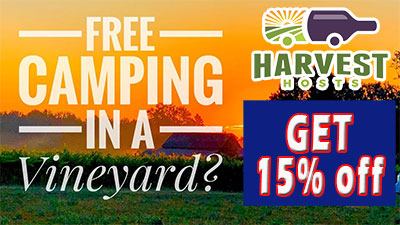 How often will you be traveling?
Do you have pets?
How many people will be traveling with you?
Will you be mostly in RV parks or boondocking in the middle of nowhere?
Will your trips are short or will you be living in the RV?
There are different classes of RV, each with specifications that meet your needs based on the answers to these questions. Depending on the class that best works for you, these are the top picks for you to consider.
Class A RVs
These are larger bus-style RVs that can sleep between 8 and 10 people. These are better suited for RV-living and longer trips so you have most of your home comforts on the road with you. The top Class A RVs for the money are:
Newmar is a name you can trust in the RV world and their Dutch Star is a luxurious RV with all the features you could ask for. Choose from 13 different floor plans, including one with a king bed and a 35-inch radius shower. Spacious kitchen, dinette, and living space with 2 sofas are standard and you can add on a washer and dryer. You also get three slide-outs to create space for the whole family.
Tiffin Open Road Allegro is a great runner-up option for class A RVs. For the money, the Tiffin is reliable. Typically Tiffin is known for diesel rigs, but the Open Road Allegro is an affordable gas engine RV. Along with the powerful engine, these RVs come with innovative technology and an interior with all the comforts you need.
Class B RVs
Class B RVs are smaller and commonly referred to as campervans or sleepers. They are easier to drive than the larger Class A RVs, making them a good fit for off-roading adventures. The smaller size means a lower price overall, but these RVs still come with plenty of comforts. The best Class B RVs to consider are:
The Coachmen Beyond can be at the top of many lists. This RV gets great gas mileage and is a comfortable living space for 2. If you need more space for some daytime visitors, the kitchen and living area is spacious enough to accommodate this. If you plan to travel all year round, the Polar Package option will take care of you no matter what the weather.
The Winnebago Revel is another great Class B pick. Winnebago is a name that has dominated the RV industry for years, and this model is a top pick. For smaller RVs, the Revel is an affordable and reliable pick that doesn't cut out comforts. This RV provides ideal living space for 3 but if you have a third person, a power-lift bed can be raised to make room for everyone.
Class C RVs
The Class C RVs are a mix of both Class A and B RVs. You get some of the living comforts of a Class A RV with the easy maneuverability of a Class B. Class C RVs are smaller and built on a truck chassis, but they still provide a dedicated living space. The top Class C RVs to look at include: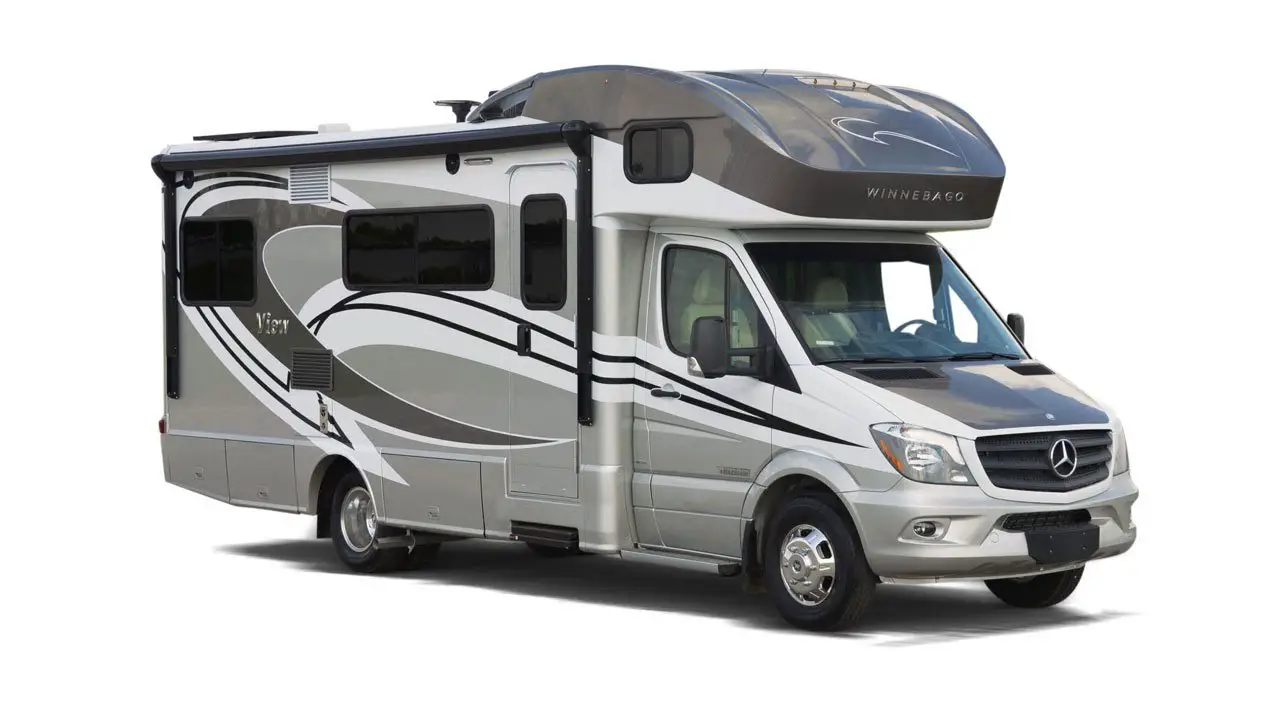 The Winnebago Navion, which can sleep up to 4 people comfortably and has 3 different floor plans to choose from. You have optional upgrades for increased comfort including an entertainment package with theater seating, an insulated sleeper deck, and solar and water tank upgrades for longer trips.
The Gulf Stream Conquest offers 15 different floor plans, so there is something for everyone. Gulf Stream has been a top name in the industry for years and this Class C is one of their top picks for affordability, reliability, and maneuverability. Standard floor plans offer comfort and all the popular amenities and there are several upgrade packages for those who want a little more.
Fifth-Wheel RVs
Fifth-wheelers are the largest RV you can get. These are very heavy so you need to make sure you have the right vehicle for towing. The top picks for fifth-wheelers are:
The Keystone Montana, a popular pick for families and those planning to live off the grid for a while. The camper comes with a pull-out exterior kitchen so you have the option to spend more time outdoors while the indoor kitchen has a large fridge, oven, and convection microwave. All the features to make this your home away from home.
New Horizon is known for the custom-built fifth wheelers and the Summit is their top seller. This is a great pick for casual campers and full-time RVers. Rigs are handcrafted and built strong and the company is known for its quality construction. You get your choice of floor plans and comforts so you can make this RV your own.
Conclusion
There are so many RVs out there but there will be one that is perfect for you. Once you have a list of the features and comforts that matter to you and know exactly how the RV will be used, these top picks are a great place to start your search.
You must know that an RV is never an investment, it is a depreciating asset. Unless you solely buy it for renting it out.  It will lose value very quickly in the first two years. It will also have issues even if you buy it new. It will take a year or so to go through fixing all the initial problems. 
For this reason, if you want a few years of issue-free operation, the best buy is usually a 1-2-year-old unit. I personally owned two rental units and both were great. Rental RVs are well taken care of, and many rental companies want to sell them when they are about 1-2 years old, so they can still sell them for a good price.  Once you find the right fit, you will be ready to make your purchase and hit the road.