The term RV is used to describe several different types of vehicles. There are different classes that include vehicles, trailers, campers, motorhomes, and more. Before you jump in and buy a new RV, it is important to understand the differences in type.
Many new RV owners also want to know which is the easiest to drive. To help you decide the best RV and easiest to drive, here is a breakdown of the main RV options you have as well as special considerations for RV driving.
Understanding Different RVs
The RV that will work best for you will depend on a few factors including your budget, how much space you need, and how often you plan to be on the road. This is a quick breakdown of your options.
Motorhomes:
These are basically a mix between a tow vehicle and a camper. Motorhomes have three different classes that are determined by their weight and size.
Class A Motorhome: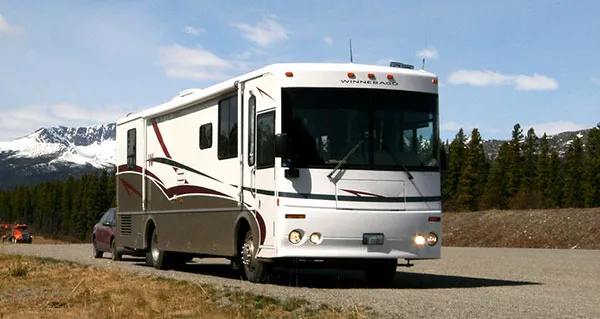 These are the largest type, and only a few require a special driver's license to drive. They can range between 25 and 45 feet in length which can be challenging for driving smaller roads and fitting into campsites. However, these are the most luxurious RV offering most of your comforts from homes such as multiple beds, fully-loaded kitchens, large bathrooms, and even washer/dryer hookups. You may even find one with a jacuzzi tub. Many bring a second vehicle along to make small trips so you don't have to break down camp every time you need to go somewhere.
Class B Motorhome: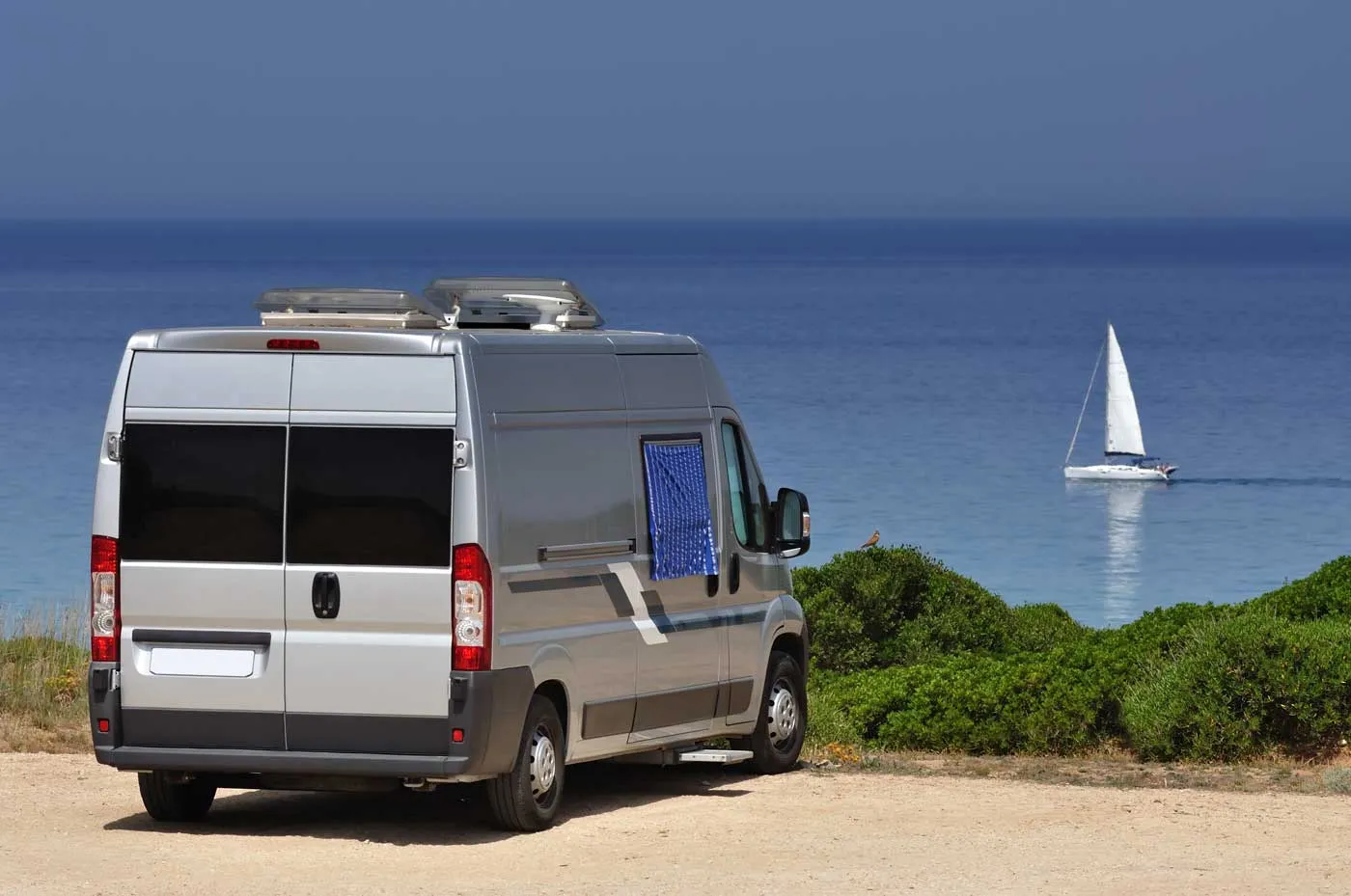 These can include camper vans or smaller versions of the Class A motorhomes. The van models are much easier and smoother to drive. The motorhome versions can be up to 23-feet long which is a little harder to maneuver. The Class B options are not as spacious but they are a great option for two travelers. Class B motorhomes are often considered the easiest RV to drive. It is similar to driving a large van which resembles driving a car or truck. They are also easy to back up and position into camping spots.
Class C Motorhome: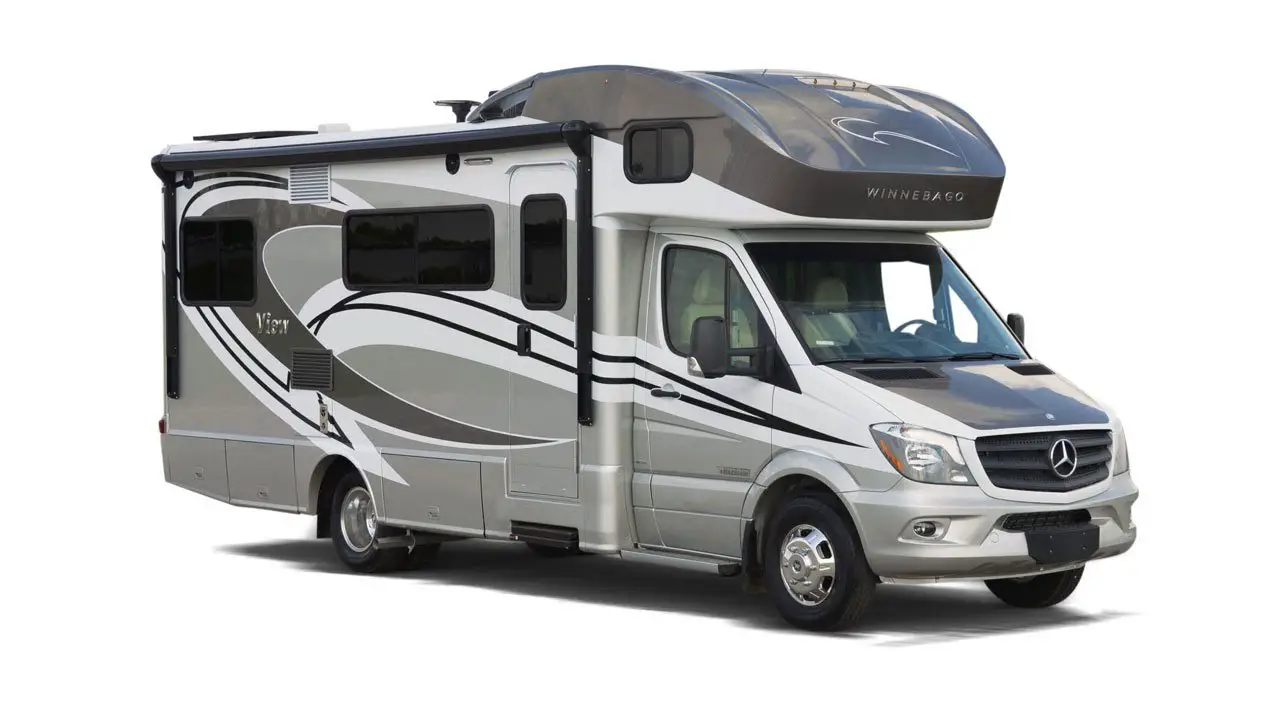 You get more space than A Class B with some luxuries of a Class A. These motorhomes can be between 21 and 35-feet long so are slightly easier to drive and handle than Class A options. You still get plenty of comforts, with these RVs typically including a master bedroom space and a modest bathroom and kitchen. One of the biggest troubles with Class C motorhomes is the lack of visibility when backing up, so you may need to invest in a good backup camera if you don't already have one it built-in
Fifth-Wheel Trailers and Campers: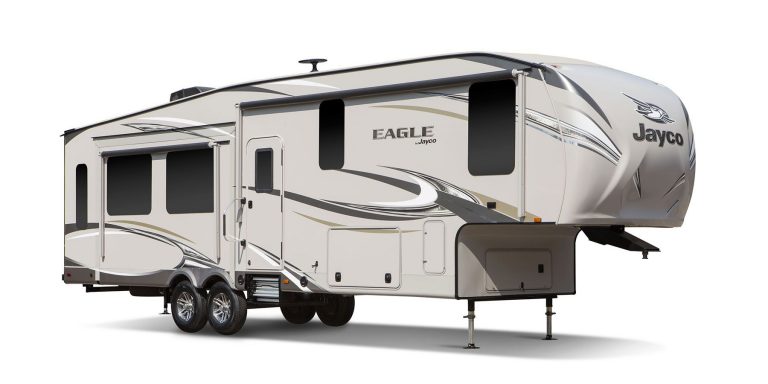 To solve the issue of needing to bring along a second vehicle, a fifth-wheeler or camper is a good choice. These have luxury options with features similar to Class A motorhomes, but you can set up camp and have a vehicle for exploring. You do need to have a three-quarter or one-ton pickup to tow most fifth-wheel campers and a special hitch. With a vehicle that is powerful enough to tow, fifth-wheelers are relatively easy to tow. Highway driving is easy but care needs to be taken with any sharp turns and backing can be a challenge.
Travel Trailers: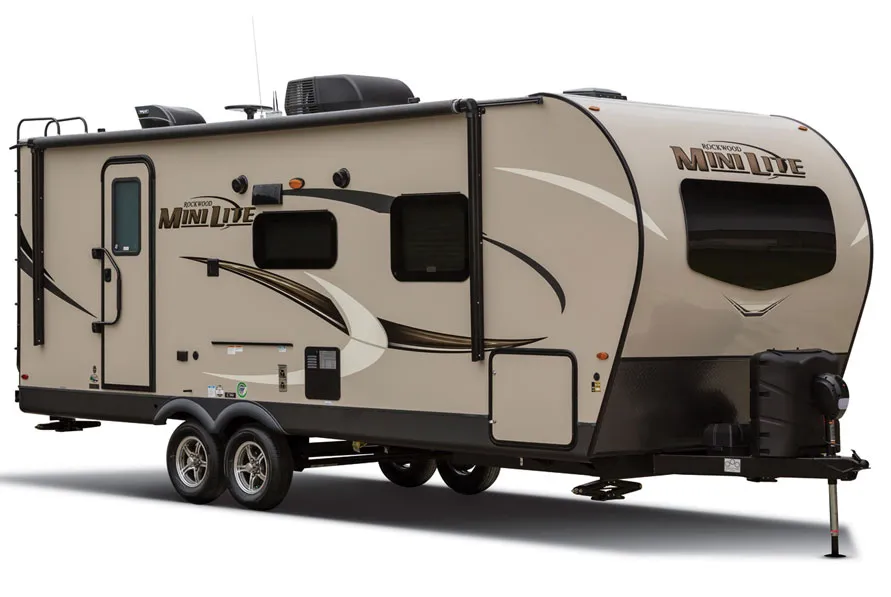 There are varying sizes for travel trailers with some reaching up to 30 feet. When they are this large, the same challenges arise as with fifth-wheelers. You will need at least a three-quarter-ton truck to properly and safely tow the trailer. Smaller versions can be easily towed by an SUV or light-duty truck. The risk for jackknifing with travel trailers is greater than with fifth-wheelers, so having devised such as backup cameras or a spotter can help with maneuverability.
Teardrop Campers: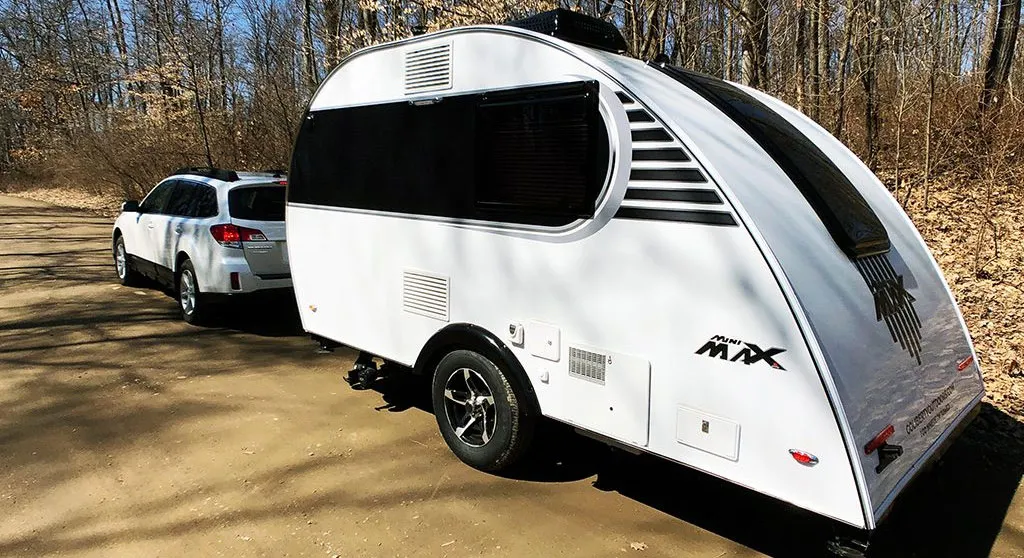 These are smaller than travel retailers and can usually be towed by light-duty trucks and SUVs. These are essentially bedrooms on wheels but some may have a small bathroom or kitchen too. The shape of these campers is aerodynamic so it is easier to tow than larger trailers. The smaller size sticks with the towing car making it easier and smoother to take corners. Most of these campers are low and narrow, so they are easy to see around when backing up or positioning into a camping spot.
Special Considerations
Understanding how each type of RV is handled is the first step to deciding which will be easiest for you to drive. In addition to this, there are common questions people ask regarding RV driving.
Do I Need A Special Driver's License?
For most states, there are no special license requirements for travel trailers, class B motorhomes, and teardrop campers. Some states may require a license for the larger Class C motorhomes. Class A motorhomes and large fifth-wheelers are often debated when it comes to special licenses and this will vary by state. If you frequently travel through different states, it is recommended to find out the requirements for driving your RV in areas you plan to travel.
Does Weather Impact RV Handling?
For the larger Class A and C RVs, strong winds can impact maneuverability. By taking note of high-wind and storm advisories, you can better plan your trip to avoid potential hazards. Winds can also affect fifth-wheelers and trailers, but with a robust towing vehicle, it is easier to pull them through storms.


What Are The Challenges of Driving an RV?
There are a few factors that lay into the driving and operation of an RV. With some of these, you will need to learn to live with the challenges and adopt new habits if you plan on spending a lot of time in your RV.
Size and Weight:
The larger the RV is the more challenging it can be to drive. To account for the size you need to make wide turns or circles, and monitor other motorists so as not to be a nuisance. Larger RVs also weigh more which makes acceleration slow, so give yourself time and space to enter a highway and change lanes.
Reversing:
Some campsites will have a U-shaped or pull-through layout, but if not, you will need to get used to back your RV into spaces. This is especially troublesome for tow trailers unless the towing vehicle has extended mirrors. Most trailers will block rearview mirrors. With any RV, it is best to have a spotter to help guide you into small spaces.
Braking:
Heavier RVs will also increase the braking distance. This is especially stressful if anyone pulls in front of you on a highway. Aim to avoid traffic wherever possible by leaving early in the morning or sticking to less busy roads. Braking distances can be more problematic for fifth-wheelers, so make sure you get one with an electronic braking assist system to help.
Trailer Sway:
Trailer sway is a common challenge with tow trailers, fifth wheels, and teardrop campers. It is also dangerous. You may not notice the trailer fishtailing behind you. Instead, you may feel an unsettled motion towards the rear of your vehicle. If you see the trailer sway in the side mirrors, avoid slamming your brakes on and remove your foot from the accelerator. Then you can:
Activate your hazard lights if necessary
Hold the steering wheel as straight as possible as you slow
Decelerate by at least 10 to 15 miles per hour
Pullover at the earliest possible convenience and move cargo weight to center it towards the front
To help prevent trailer sway you can:
Keep the total weight of cargo in the trailer to 60% of the rated payload capacity
Keep more of the weight in the front half of the trailer when loading
Keep your speed under 55 miles per hour.
When it comes to driving any RV, practice makes perfect. If you have not purchased one yet, try renting first. This way you can get a feel for driving different units. Once you have an RV, practice driving in less congested areas. Every RV handles differently, so take the time to find the one that best suits your needs and will be easy for you to get comfortable with. That way all you have to worry about is where to go explore.