Last Updated on December 13, 2022
When you are on the road on your RV trip, you might be worrying about food kept cold during your travels. It is a common concern as to whether you can drive with a fridge running or not. You can choose to run your generator to power the fridge as well as the air conditioner or other appliances while driving, but this is not necessary.
Most people are not aware that even if you turn the fridge off before departure, it will still keep your food cold for a few hours. There are in fact a number of options available to help keep your food cool along the way, without having to keep your fridge running.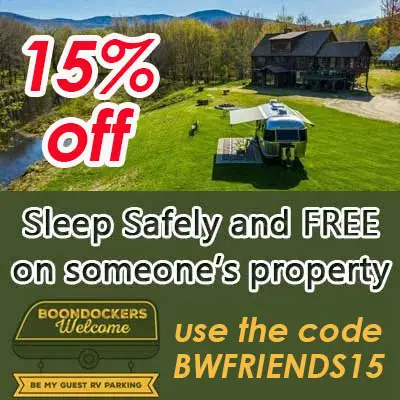 First, you want to start out with a very cold refrigerator. Turn it on the day before and set the temperature to the lowest possible setting the night before you start your travels.
Pack any empty space in the fridge with cold beverages and make sure that everything is already cold before you turn the fridge off.
During your travels, limit the number of times you open the fridge door. Plan to use a cooler for the drive to store the food and drinks you will need while on the road. If you must open the fridge door, then think ahead of time as to what you need, so you minimize the length of time the door stays open.
I personally use propane to power my fridge while driving. This is under debate because of the potential safety problems an open propane tank can cause. In the event of an accident, propane lines can break which means propane in the tank can leak out. This can ignite and trigger an explosion and fire. Some people think the risk is minimal so take their chances and others play it safe. While it can be done, it is a personal choice depending on how cautious you want to be.
If you decide to travel while running your fridge on propane, do it so while you are aware of the risk. 
How to Maintain Your Refrigerator?
It should be a top priority to always keep your fridge and propane tanks well-maintained. You need to have pressure system checks performed on the propane system annually and need to regularly inspect the burner area for any loose connections or built-up debris. When it comes to your fridge, be sure to check the user's manual regarding recommended maintenance and optimal operation for your specific make and model.