Last Updated on December 5, 2022
When you boondock in your RV, you expect to get dirty. You are out exploring and it is inevitable that you will bring back some of the terrain with you. For these reasons it is essential to pack the right accessories in the RV like a durable RV mat.
The Best RV Patio Mats
I've been boondocking a lot in the desert with my friends. Sand, rocks, pebbles always end up inside of my RV. A good quality RV mat will ensure that the dirt around you will not end up all inside your RV. Just as you don't want dirt all over your house, you also want to keep the RV as clean as possible. After all, it is where you are eating and sleeping. The items below are my two favorites for keeping your rig cleaner when on the road.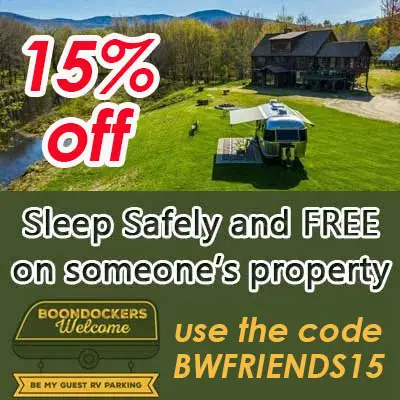 The Original Mat
This reversible mat almost seems to have magical powers as dirt and sand will just disappear right before your eyes and perfect for all terrain. Easy to fold and it is great for your RV or even a tent. Very durable and made of waterproof material. Comes with a carry bag. 
Because it is made of waterproof material, it is easy to clean, it's thick, very well made. 
My second favorite RV mat is this with the perfect RVing design. 
This one is perfect for creating your RV patio, you can just sweep clean with a broom or spray wash it down with water. It might be not the best for your chair legs, made out of woven polypropylene which dries quickly to prevent mold and mildew. It has loops in the corner that can be used to stake it down to the ground. Folds easily and comes with a carrying bag. The fabric is UV stabilized to prevent any fading from the sun and you can pick among different sizes. 
It is always important to have the right accessories with you when you RVing. Your surroundings can change and you want to keep your RV clean. These items make ideal travel companions and should be included in every RV before you hit the road.