If you are a regular RVer and have been across the country, chances are you have needed to find a place to rest or sleep. If you need to find a place to stop for the night, it helps to know the price and if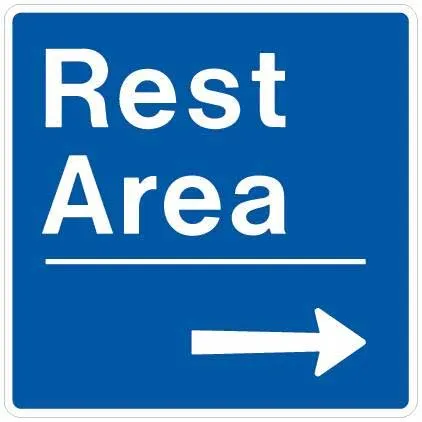 there are any overnight parking rules.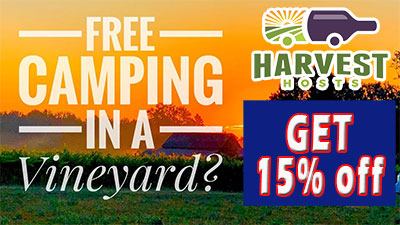 Some RV parks can be $30 or $40 or night, but if you are just stopping and heading out early, this may be too much to pay. There is also the option to stay in a rest stop. Rest stops are different all across the country. Some allow RVers to stay as long as they need and others have time limits. Every rest stop also varies when it comes to how strictly these limits are enforced.
Rest stops do not allow camping, but sleeping in your RV is not considered camping. This means, there are many rest areas where you can pull the RV over and sleep for a night. Some rest stops may even provide access to national parks. When planning out your trip, look for rest areas that allow overnight RV parking. Some will have small fees, so you need to be prepared. The DOT can help with any questions you may have about rest areas and RVing.
See Rest Area Overnight Rules By State
Is It Overnight Parking Or Camping?
Camping is categorized as a recreational activity and pitching a tent and campsite. This is not allowed in rest areas anywhere across the country. Rest areas are designed to give tired drivers a break, and this includes RV drivers. Long-distance truck drivers have cabs to sleep in and RVers have their own bed. No tents or sites are set up, so it is not camping. The rest area is being used for resting, not recreation.
Where things get confusing, is that many rest areas have established facilities in the area that are consistent with recreation. There are often grills, tables, play areas, bathrooms, access to trails and viewing areas, and some even have museums or exhibits. These encourage visitors to stick around and have fun, but yet, camping is discouraged. And, not allowed.
Activities at rest areas are to be finished by the time the sun goes down. Most states consider any nighttime activity recreational and camping. They do not want tents posted or fires burning all night. RVers can enjoy these facilities during the day, so long as they are all packed up into the RV at night. The expectation is that you will get your rest and then be on your way the next morning.
What are Rest Areas?
You can usually find a rest area every hour or so along major highways. These were constructed for road safety as part of the Federal-Aid Highway Act of 1956. The idea was to give drivers rest to prevent them from having accidents as a result of being tired. The highways in the country pass through all places, many of which end up in very isolated spots. Hence, some facilities are also in place to better facilitate those who stop.
With the addition of these facilities, a new policy was created by the American Association of State Highway Officials. This set guidelines for the rest areas including when you can stay overnight with an RV. Sleeping in an RV at a rest stop depends on the state you are in and the rest stop.
Rest areas are designed to keep the roads safe by giving sleepy drivers a place to rest. RVers that are doing more than this, may be asked to leave, depending on the state and rest stop.
Most states prohibit camping at rest stops and specify that resting is not camping. The length of time you "rest" is important to whether you are camping or not. RVers can pull in to rest stops, park, and sleep, but they cannot open a pull-out.
Time Limits on How Long You Can Stay
Most rest stops in the country have developed maximum time limits for staying. They can range from as low as two hours to as long as twenty-four hours. Some have no limits at all and in many cases, Highway Patrol does not enforce the limits strictly. States want the roads to be safe and have places for drowsy drivers to rest. Law enforcement only gets involved, if someone stays at a rest area for too long.
Parking Overnight at a Rest Area Without Getting into Trouble
You can stay at a rest area as long as you are tired. As long as you are not setting up camp and spend most of your time inside the RV, it should be fine. If it looks like you are just resting for the night, law enforcement will not bother you.
Stay inside the RV and do not open up the awning. Do not play music and set up chairs or a grill. Keep the lights low to keep up appearances that you are resting. Take care not to draw attention to yourself and you will not be bothered. You can rest as long as you need to, even if it does go beyond the specified limit.


Interstate Rest Areas Overnight RV Parking Rules By State
(Local DOT phone numbers and websites)
Alabama
334-353-6554
https://www.dot.state.al.us/
No overnight RV parking
Alaska
907-465-3900
www.dot.state.ak.us
Unless it is specifically posted otherwise, you can stay overnight in your RV, without a problem.
Arizona
602-712-7355
http://www.dot.state.ak.us/
You can stay in rest areas overnight
California
916-654-2852
https://dot.ca.gov/
8-hour limit to stay
Colorado
303-757-9011
https://www.codot.gov/
Overnight parking is not allowed
Connecticut
860-594-2000
http://www.ct.gov/dot
No overnight parking
Delaware
302-760-2080
https://deldot.gov/
4-hour stay limit, no overnight
Florida
850-414-4100
https://www.fdot.gov/
3-hour stay limit, no overnight
Georgia
404-631-1990
http://www.dot.ga.gov/
No overnight parking
Hawaii
808-587-2160
hidot.hawaii.gov
No overnight parking
Idaho
208-334-8000
itd.idaho.gov
10-hour stay limit
Illinois
217-782-7820
https://idot.illinois.gov/
3-hour stay limit, no overnight parking
Indiana
855-463-6848
https://www.in.gov/indot/
You may sleep in your RV if you are discreet
Iowa
515-239-1101
https://iowadot.gov/
You can park less than 24 hours
Kansas
785-296-3566
http://www.ksdot.org/
You can stay one night only
Kentucky
502-564-4890
https://transportation.ky.gov
4-hour time limit
Louisiana
877-452-3683
http://wwwsp.dotd.la.gov
Can stay to rest, let the security guard know, but officially no overnight parking
Maine
207-624-3000
https://www.maine.gov/mdot/
No overnight parking
Maryland
410-865-1000
https://www.mdot.maryland.gov
3-hour stay limit, no overnight
Massachusetts
877-623-6846
https://www.mass.gov/orgs/massachusetts-department-of-transportation
No overnight parking
Michigan
517-373-2090
https://www.michigan.gov/mdot
4-hour stay limit, no overnight
Minnesota
651-296-3000
http://www.dot.state.mn.us/
4-hour stay limit, no overnight
Mississippi
601-359-7001
https://mdot.ms.gov/
Overnight parking permitted, you can park to up to 24 hours
Missouri
888-275-6636
https://www.modot.org/
Overnight parking permitted
Montana
406-444-6201
https://www.mdt.mt.gov/
Overnight parking permitted
Nebraska
402-471-4567
https://dot.nebraska.gov/
10-hour stay limit
Nevada
775-888-7000
https://www.dot.nv.gov/
24-hour stay limit
New Hampshire
603-271-3734
https://www.dot.nh.gov/
4-hour stay limit
New Jersey
609-530-200
https://nj.gov/transportation/
Overnight parking is permitted up to 12 hours
New Mexico
505-827-5100
https://dot.state.nm.us/
24-hour stay limit
New York
518-457-6195
https://www.dot.ny.gov/index
3-hour limit, or 4 hours on Thruhways
North Carolina
877-368-4968
https://www.ncdot.gov
4-hour stay limit
North Dakota
701-328-2500
https://www.dot.nd.gov/
Overnight parking is allowed
Ohio
614-466-7170
https://www.transportation.ohio.gov
3-hour limit, no overnight parking. Some Ohio Turnpike rest areas allow RV overnight parking
Oklahoma
405-521-2557
https://www.odot.org/
Overnight parking is ok
Oregon
888-275-6368
https://www.oregon.gov/odot
12-hour stay limit
Pennsylvania
717-214-4035
https://www.penndot.gov
2 hours stay limit unless otherwise posted
Rhode Island
401-222-2450
http://www.dot.ri.gov
Overnight parking is allowed
South Carolina
855-467-2368
https://www.scdot.org/
No overnight parking
South Dakota
605-773-3265
https://dot.sd.gov
You can stay only up to 4 hours
Tennessee
615-741-2848
https://www.tn.gov/tdot.html
2-hour stay limit
Texas
512-463-8588
https://www.txdot.gov/
24 hours stay limit
Utah
801-965-4000
https://www.udot.utah.gov
No overnight parking but you might be able to stay if you discreet
Vermont
802-828-2657
https://vtrans.vermont.gov/
No overnight parking unless otherwise posted
Virginia
800-367-7623
http://www.virginiadot.org/
No overnight parking
Washington
360-705-7000
https://wsdot.wa.gov/
8-hour stay limit
West Virginia
304-558-3505
https://transportation.wv.gov/
Overnight parking is allowed
Wisconsin
608-244-5310
https://wisconsindot.gov/
No overnight parking
Wyoming
307-777-4375
http://www.dot.state.wy.us
Overnight parking is ok