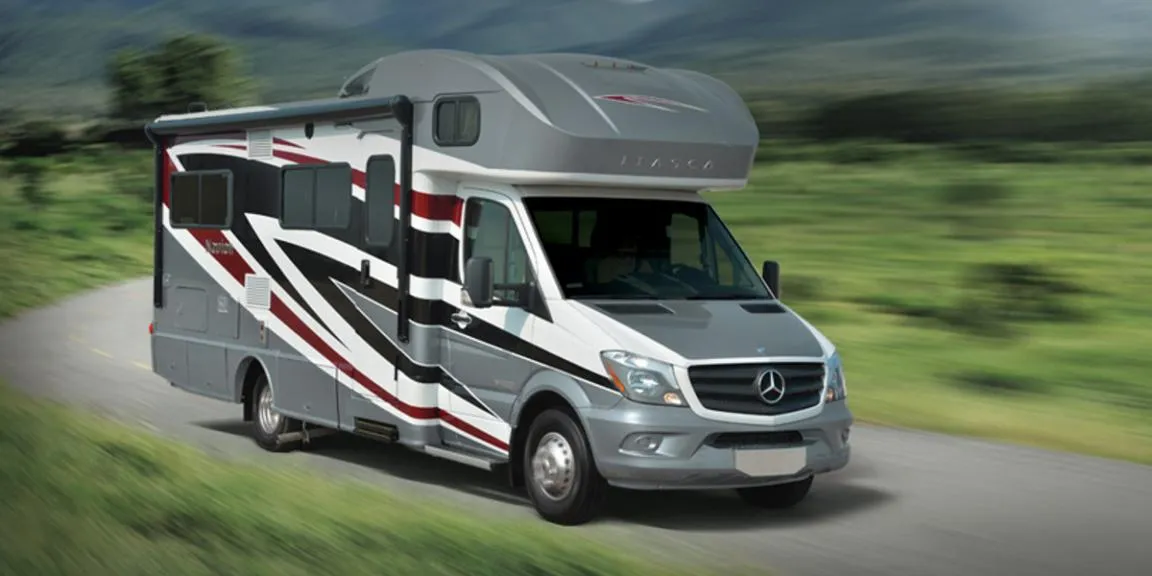 I have loved living in a van-sized RV but more and more times I find it too small. Of course, it is nice to drive it in the city and easier to find parking, but living in it every day and having no space to put things down can be annoying. Also, it is a problem for me that friends cannot join me in my adventures unless we sleep in the same bed. Obviously, I don't want to sleep with most of my friends in the same bed so this is why I end up not inviting anyone. I've been looking for the perfect RV which has a twin bed layout, good storage and not too expensive.  I am really looking for a B+, or C RV but there are some small Class A that can be considered. These are what I've found: Leisure Travel Unity 24TB, Dynamax Rev 24TB, Winnebago Via 25T, Winnebago Fuse 23A, Winnebago Trend 23D, Coachmen Orion T24TB and Thor Axis. See the details below.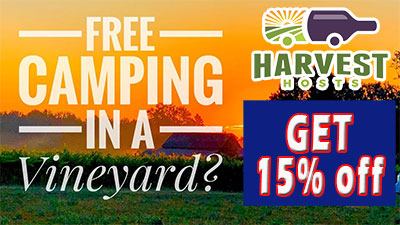 Leisure Travel Unity 24TB
To begin with, this RV is top of the line in looks and is as expensive as they come. However, the layout of the RV is very compelling. First off, given the size of the RV, it has a capacity to get heavily loaded with ease, so much so that users have reported an impressive gas mileage on full load. It utilizes Mercedes diesel along with bluetek. The RV also comes with useful features like lane assist, along with backup cameras. This is really a fancy nice RV but way out of my price range. Even the ones from 2012 are more than 90k. Solar panels incorporated into its design help you to effectively manage the battery. An intensively powerful AC unit, along with propane heaters and a heat pump manage good living temperatures inside the RV. 
The price of this RV is set at around $120,000 when it's new, even a 5-6-year-old model is around $90,000
Dynamax Rev 24TB
Dynamax has stopped manufacturing the REV and they now don't have any small RVs with the twin layout. You can still find used ones though. This RV runs on a chassis of RAM and has a neat Dodge 3.6L engine. The solid makeup of the RV says a lot about its quality. Another interesting feature is that the design of the toilet is pretty swanky and practical for two on the move. I love the swivel chairs in the front which makes the driver area to become part of the living area. This RV also features an unlimited hot water capacity for a freshwater tank of 25 gallons or you can get city water connected. The two twin beds can be converted to a full bed when you have the appropriate company. The couch turns into a smaller bed as well. It has a decent amount of storage space, however, I am sad that it does not have a larger space outside for a bicycle. Now, that would be nice! Not much counter space.
The price of a used model can be as low as $55,000
Winnebago Via 25T
Winnebago stopped manufacturing the Via. You can still find used models with the twin bed layout. This RV is a small Class A diesel RV, but since it runs on Mercedes Sprinter, its price is well on the higher side. The most eye-catching feature is perhaps the waterfall style countertop which is designed along with an equally redesigned galley. I love the size of the kitchen counter. It has been described as a boldly designed RV which is as swanky in its interior as it is on its exterior. Despite this load, the Via is a zippy RV with great storage.
The used price of this RV is $58,000
Winnebago Fuse 23A
This RV has a Ford Transit chassis and power mirrors come with the cool function of a defrost option. This RV has an outside shower and a heated drainage system, making it a good choice for travel in colder climates. The refrigerator comes with double doors. However, a drawback of this RV is that the closet is placed inside the bathroom, which I don't like. Additionally, the design and floorplan are such that it is hard to use the bathroom when the flex bed has been laid out into a big bed. Also, the drivig seat won't swivel only the passenger seat. Those are huge drawbacks for me. What is great that it is diesel powered, so it would be more cost effective and last longer than a gas powered engine. It's more expensive as well. I am not sure if I am sold on the Ford chassis. 
This RV is priced at $ 90,000. It's only been around for a couple of years, so the lowest price is around $85,000.
Winnebago Trend 23D
Winnebago stopped manufacturing the Trend. You can only buy used models. They made it up to 2019. This RV runs on RAM and has an impressive layout. However, Trend 23D is often confused with Winnebago Navion 24V and Winnebago View 24V, because all the three RVs have similar floorplans. However, while Trend 23D runs on RAM, Navion 24V and View 24 V are Mercedes based RVs. Also the Itasca Viva is the same like the Winnebago Trend. I know, this is getting confusing…. Moreover, some of the layout has a slideout with a dining booth or small couch, which the Trend 23D does not feature. Trend 23D features a ProMaster engine and comes with a gas generator. The water heating system is tankless and the refrigerator is a full-size 3-way model. I like the Trend and I've been looking at those with the corner bed plan. My issues are the same like with the previous one. If you create one big bed, the bathroom cannot be used. The closet is in the bathroom. I believe the chairs swivel here, which is at least good. I also find it too expensive.
A used Trend will be around $75,000 or less.
Coachmen Orion T24TB
I found this RV after I first wrote this article. They have a different twin layout. What I like about this, that it has a great living space. Good counter space, good sized bathroom, storage, outside TV. The door is in the back, so the bedroom is right behind the driver seats. I could use one bed and friend can sleep on the other. It would be nice if the driver seats would swivel, which I think is optional. I don't see any model with a convection oven, only with microwave. Hopefully they will put a better oven in future models. It would be nice to have that one more extra sleeping place that the Dynamax REV has as well, so I could accommodate two people besides me… I don't think there is such thing as the perfect RV, The price is great and it definitely has great things going. I will definitely consider it.
This RV is priced at $ 75,000 and a few years models are around $50,000.
Thor Axis 24.1 or Vegas 24.1
This is a small and intimate Class A RV. It is more of a recreational utility vehicle (RUV) and can be used for ordinary activities too, it has a nice layout for full-time living. Its features are impressive for an RV this small. The engine is a 6,8L Triton and the interior comes packed with a gas cooktop with 3 burners and newer models have a convection/ microwave oven. It has a slide with a booth or a couch which looks comfortable. The two twin beds can be made to a big king size bed easily. I really like the larger counter space with the extendable additional counter. I love the sofas, the size of the fridge is awesome.  Besides the living room area, there is a huge ascending queen-sized bed above the driver seats.  There is good closet space inside as well as outside. I could even fit my bike in if I take the wheels off. I really don't like the curtain in the shower. I prefer glass doors. Some come with a nice interior color but some are ugly brown I don't care for. I love this RV but maybe it's too wide for my liking. It would be hard to get in and out with the city with this. It's within my price range, so I will definitely consider it.
This RV is priced at $ 79,900 the used, few years models are around $54,000
+ More RVs with the Twin Bed Layouts
Other Thor RVs
Thor is coming out with more choices when it comes down to Class B+s, RUVs or Class C RVs with the twin-bed layout.
Here is one with Ford Transit, The Compass 24LP (Although most likely the Compass with twin layout is only available with the Sprinter chassis.)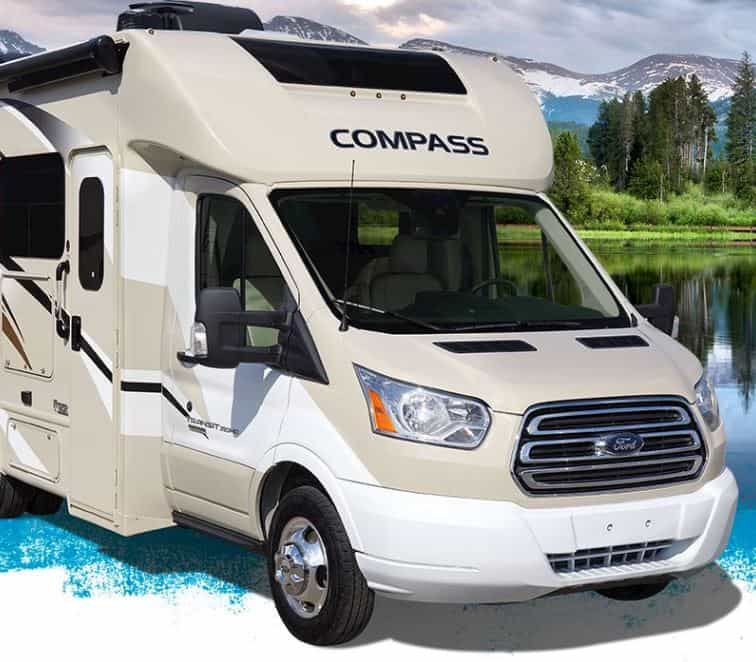 This RV is priced at $ 108,000 MSRP.
I personally don't want to pay extra for the Mercedes Sprinter, I prefer Ford or Chevy, but you might like these. All of these come with twin-bed layout:
Choosing a suitable RV for your full-time living can be a tricky decision. I don't want to make the mistake is going too large. I want to be able to comfortably driving the RV anywhere. Even though the Thor has everything that I could want even more, the Dynamax Rev so far is my choice. Do you have anything to add? Maybe some other small RVs with the twin floor-plan that I've missed? 

***
"We bought an Orion and traveled around the West with it. We thought of living on the road full-time but that is hard to do when I do install pool fence which is pretty location dependent. Maybe when we retire." – George T.