When you full-time, you will hit winter sooner or later. My friends and I usually spend our winter in AZ, NV, or CA for warmer climates. Even though I sleep with multiple blankets and don't usually need a heater for the night, I still need something to keep me warm during the evenings. I sometimes have electric hook-up so instead of running my propane furnace, I use small ceramic heaters. Other times, I just now use my Wave propane radiant heater. I personally love it. All you have to do is get yourself an RV heater that suits you. RV heaters are very convenient since they are very good in energy efficiency. Durability is also another advantage that RV heaters have; they can even last forever if given good care.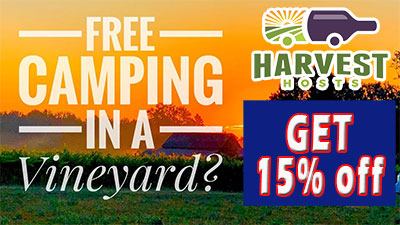 Space consideration when buying RV heaters
There are some factors that you must consider before purchasing an RV heater. If you have full hookups and electricity, you can use a small electric heater. If you are boondocking, you will be better off with a propane heater or your furnace. Your furnace wastes so much propane, which is why you might want to think of alternatives. You must consider the size of the heater in relation to the space available. To prevent overheating, make sure the heater you buy has suitable ventilation. Make sure your smoke detector works. You never know when you will need it. These are the ones I found to have the best reviews.
Types of heaters
There are two different types of RV heaters; radiant heaters and conventional heaters. Radiant heaters work by heating the objects in the room while convectional heaters work by circulating heat in the surrounding air in the room. Convectional heaters are more common than radiant heaters.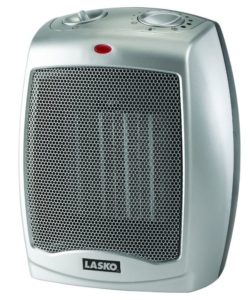 The Lasko 754200 ceramic Heater
This is the most affordable yet effective RV heater. If you are interested in an RV heater that won't cost you much, this is the right choice. The Lasko 754200 ceramic Heater produces enough heating of around 120 volts. It has a 900-1500 watt setting. One of the best characteristics heaters is that it is built to last. It is also very portable due to its lightweight make and small size. This ceramic heater is equipped with protective features to increase safety. You can also enjoy the luxury of regulating the heat simply by choosing either of the manual controls; high heat, low heat, or fan only. Maintenance is something you do not have to worry about; it requires little of that. This is what I have now. When I have electric connection, I run this all evening and even during the night.
The Pelonis classic ceramic heater
The Pelonis classic ceramic heater maintains a classic look that is unique as compared to the other RV heaters. It has one hundred percent reliability with original features which strike as back as the 1980s. The levels of heating surpass the modern designed RV heaters due to their disc designs. Its lightweight and compactness make it very portable. It offers a high watt range of 1500 as well as 5200 BTU every hour. It doesn't make noise when in operation so it can work very well in many environments.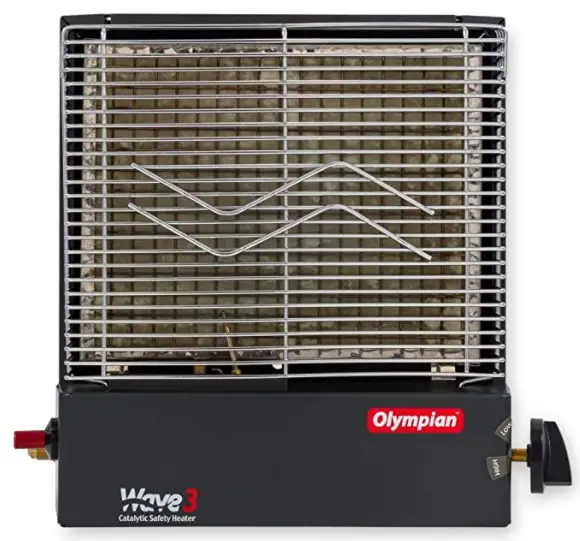 Camco Olympian RV Wave-3 LP Gas Catalytic Safety Heater
With this Wave RV heater, you get to enjoy comfortable radiant heat. It is a bit pricey but wastes less propane than your regular furnace. There is no flame, just radiant heat. The size is also perfect since it can be easily placed in almost any place; you just have to find a way to get propane to it. I've been using this heater since last winter and I love it. I have a small propane bottle that I keep outside and an extension to have that coming in through the window. It's not the best solution, but at this time, I haven't set up a connection from my propane tank y et. I just need it for during the evenings, I turn it off for the night.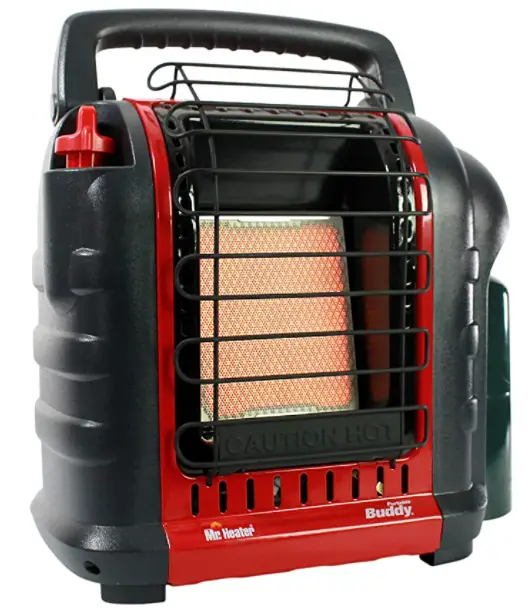 Mr. Heater Buddy Indoor-Safe Portable Propane Radiant Heater
This Liquid Propane heater connects directly to a 1 lb. cylinder and is the perfect solution for heating enclosed spaces like large tents or RVs. To light, the unit, simply rotate the knob to pilot and push then take care of the rest with the piezo sparkler. It has flames which can be a bit scary. It is also way cheaper than the Wave heater above. It has an Oxygen Depletion Sensor (ODS) and accidental tip-over safety shut-off you can be sure that you will enjoy years of heat out of this little thing.
You can choose either of the RV heaters to serve your heating purpose during cold nights. Any of them will serve you well. You can now stay comfortable during the winter for the years to come since the heaters are designed to have a very long lifespan.