Hard-side pop-up campers are rare. You cannot find these easily now, but if you seek to invest in one, you can search the market and get your hands on some of the best options listed below. 
Whether you plan on investing in a hard top pop-up trailer or an A-frame hard-side camper, choose the one that meets your needs. Before listing our options, dive in to see what pop-up RV campers with hard side are and their benefits?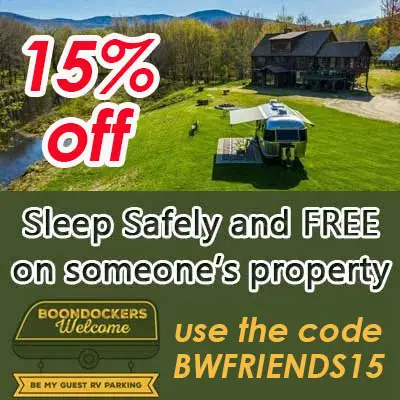 What are Hard Side Pop-up Campers? 
Generally, pop-up campers are the type of collapsible trailers. You can hitch them and tow them with your vehicle, plus enjoy using them for lodging. 
Pop campers are available in two different styles: hard-sided and soft-sided pop-up trailers. It is the material that makes them two different. 
They are precisely what their name indicates. They feature hard sides compared to the canvas of the tent. These trailers are suitable for people seeking a solution for protection, insulation, and privacy. 
If you are worried about the weight of hard-top pop-up trailers, you should know that this is an easy-to-set, low-weight camper that will make your camping experience worth it!
Benefits:
Extreme insulation:
Such campers feature high insulation levels against heat and cold, making them comfortable in scorching summers and breezy winters. 
Privacy:
The best thing about these campers is that they offer ultimate privacy with sound Insulation. 
Ultimate protection:
If you seek to camp in a wildlife area, it's best to invest in the hard side campers as they offer protection to users. It's best to choose hard-top pop-up trailers with campgrounds where wildlife loves indulging in your camps.
Stability and durable:
Hardtop popup campers are made from fiberglass or steel, making these campers highly stable and durable, making them an ideal choice for use outdoors. They don't bend or break even when used in windy areas offering complete stability. 
They are great for weather protection. You don't need to worry about catching up in the storm as it features solid roofs with steady walls. Stay cozy and warm, feeling homely while relaxing in this camper. 
Easy to tow:
Hard-top pop-up trailers are great as they are easy to tow for users. You can use a wide range of vehicles which helps you tow them to the desired destination. The campers are easy to tow as they come lightweight, offering better fuel capacity. 
Compact functionality:
Don't get deceived by the size of the travel trailer. The campers are designed compactly to offer immediate comfort with incredible amenities once you expand them. You can enjoy entertainment, living area, seating area, king-size bed, kitchenette, dinette, or bathrooms. 
Homely feel:
The hard-side pop-up campers come with walls and a roof that gives you security and safety. You can just put it on the mattress and enjoy delicious meals making you feel at home. 
Top 3 Pop up Campers:
Trail Manor 2720 Series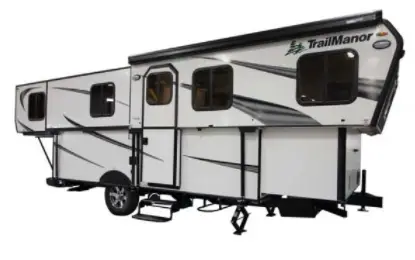 We will discuss the first hard-top pop-up trailer ​is the Trail Manor 2720 series. This unique hard-side pop-up camper gives you a perfect feel like the travel trailers. 
They are not A-frames; instead, they are rectangular, identical to the conventional travel trailer. You can fold them on top of each other, but they feel like campers available in the market. 
If you wonder about this brand, you must know that TrailManor 2720 series is a stylish travel trailer. You can store it within a garage and immediately tow it using the crossover, minivan, or SUV. 
So, what does it feature? This stunning trailer comes with a double bed, queen bed, and convertible dinette, and you get a wet bath with a full kitchen in this hard-top pop-up trailer. The length of the 2720 series is around 27″, with the dry weight measuring about 3100 pounds. 
You'll love the TraManor 2720 series because it's easy to store in a garage. Compared to the tent camper, you can easily set this pop-up camper in two minutes. In addition, you can enjoy camping with this camper even in the rain as it does not get wet inside. 
Towing with this camper is effortless. It only requires an extra gas gallon for towing this trailer to 100 miles. Moreover, it comes with stunning amenities like a hard wall bathroom featuring a tub, shower, different floor plan options, and many more suiting the vacation lifestyle!
Overall, it's one of the best hard-sided folding campers, which works well for users. 
Chalet XL-1920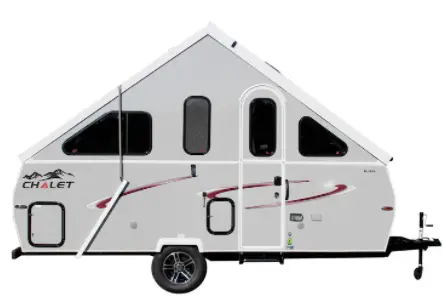 Next in our list of hard-sided pop-up campers is the Chalet XL-1920. It serves well for small families. Four adults can easily sleep in this camper featuring dual bunk beds with a rear bed. 
Wondering about the GVWR?
This hard sir pop-up camper weighs around 3500 pounds. The length of this camper is just 19′.
What does it offer you inside? It comes with the rear dinner bed, which is convertible. Plus, this camper also features a kitchenette, front bunks, fridge, wet bath (optional), and furnace, plus a storage closet. It also comes with an electronic roof lifting feature. 
This one is a great choice for all those seeking an A-frame trailer with enough storage and ample sleeping space, as it comes with a bunk bed. It features 8'of headroom with bathroom, optional central shower, huge gallery, countertops with residential height. 
Overall, this folding trailer features huge storage with an easy tow feature and low maintenance. Enjoy immediate setup with the patented electronic lift system for the roof. 
Forest River – A122S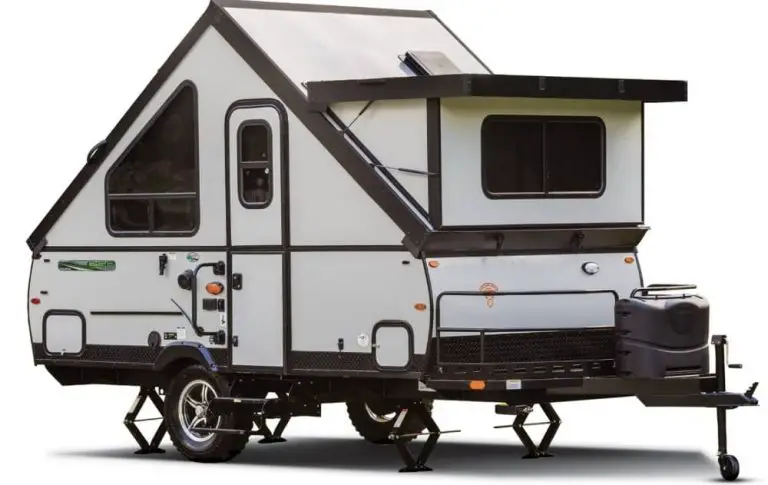 Last on our hard-sided pop-up camper list is the Forest River A122S, a type of hard-sided pop-up camper with an A-frame. It comes with all-in-one features that make it a great choice for campers. 
You'll love this camper because it features the front dinette, flip-up bed, sink, stove, fridge, and a room with an exterior griddle. This camper comes with a 2120 pounds dry weight, having a length of around 19′. 
The best thing about this camper is that it features huge windows on the side with beautiful skylights offering enough natural light to campers opening up the entire space. 
The length of this camper varies between 17.1 to 22.1 inches, while the width is 84 inches. The road height of this trailer is 5.1 to 5'8″. Forest River is a brand that adds style and comfort for users. 
The Rockwood camper comes in two different styles, including hard side high wall and hard side series. The standard features include cabinets, fridge, burner stove, outside shower, electric water pump, mattresses, and outdoor gas grill. 
Overall, it's the best hard sided pop-up camper with a bathroom. Forest River makes sure to come with stunning innovations and incredible design, giving it an upgraded look. 
Do Hard Top Pop-Up Trailers Leak? 
When we talk about the hard-top pop-up trailers, they are prone to leakage, similar to other campers. Make sure to check the RV or your campers for any years, cracks, or leakage areas. Ensure the seals and inspect the camper properly to prevent any leak issues.
Is a Hard-top Pop-Up Camper Worth It?
The hard-top pop-up trailer ​is a great choice to invest in. It's easy to store, and you can easily tow it. The best part about these campers is that they are effortless to set up. 
They are great if you love indulging in RV life. Even if you plan to upgrade the camping experience, you'll love investing in pop-up campers. If you plan to camp in different seasons and places, you should opt for hard side pop-up campers. 
FAQs 
What are hard-side pop-up campers called?
Hard-shell pop-up campers are named so because they are made with hard sides compared to the canvas or the soft tents. Opt for hard-top pop-up trailers if you need the camper with protection, privacy, stability, and durability. 
What is the easiest pop-up camper to set up?
From the campers mentioned above, the easiest pop-up camper to set up is the FOREST RIVER – A122S. This stunning pop-up camper sets up easily without any hassle within minutes. 
How much is a hard-sided pop-up RV camper?
Hardtop pop-up trailers are slightly more costly as they come with extra insulation. It comes within a range of around $5000-$17000 and so on. 
Do pop-up trailers have bathrooms?
Pop-up campers come with bathrooms, but certain models lack bathrooms. If there is no bathroom in your pop-up camper, what you can do is invest in the customized bathroom. 
The bathrooms in the pop-up campers allow travelers to meet their needs, relax and enjoy taking showers. The limited space within the hard-side pop-up campers requires unique construction with incredible designs, settings, and accessories.
Conclusion:
Are you in love with traveling outdoors? Do you plan on investing in the hard-side pop-up campers? Hope this guide helps you choose the best hard-top pop-up trailer for all your camping needs in harsh weather conditions. 
Enjoy the camping experience with your friends and family members in different places and weather.