Last Updated on January 1, 2023
Before you start considering to buy your first RV you need to know what type of RVs are out there. Living in an RV is starting to be so popular, that more and more younger people are giving up their "american dream" owning a home. After all, your house is never truly yours because of the taxes you pay, then the maintenance costs, HOA fees, not even mentioning that you most likely pay 50-100% more back to your bank in interest over the years.  It just costs way too much. So let's see your options when it comes to RVs: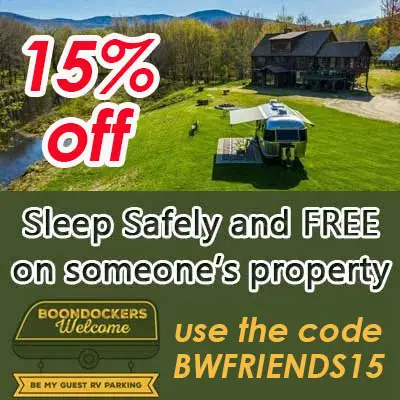 What You Need To Know About The Different Types of RVs
Depending on what you want, how many of you want to live there, there are a number of options you have when it comes to choosing the right vehicle. Below is everything you need to know about the different RV or trailer options out there, so you can pick the best fit for you and your future travel plans. You most likely will change the first RV after living in it for a year or so like most of us do. By then you will have a better idea what is that you want and don't want.
Class A RVs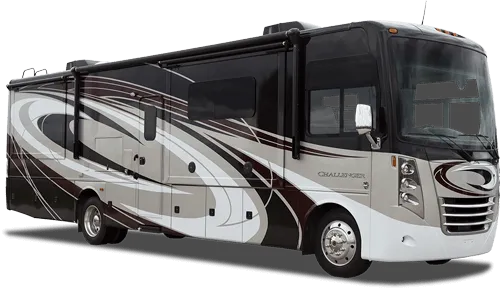 These RVs are like a big bus and are typically the best for travelling the country in comfort. In addition to a larger bed, you get a bathroom with shower, living room and way more space. You also get storage space in the form of an RV basement with Class A vehicles for your stuff. In case you need additional space, these RVs typically come with slide outs to be used when you are parked. One of the biggest drawbacks to the Class A RV is their size as you need to accommodate for their large size when you look for places to park or when you are driving in narrow roads. They are also not as fuel-efficient as other smaller RV options.
Class B RVs
These are built on a camper van base and modified to have a raised roof so they are larger. They are more limited in terms of amenities but you can comfortably stand and move around the RV. Most models will have small kitchen and bathroom as well as a bed. Typically Class B RVs are for no more than 2 people and are often chosen for their convenience. These RVs are easier to drive than the larger Class A models, and they are much easier to maneuver on roads and park in campgrounds and RV sites. You can even park with these in cities over night without anyone noticing you are in there. These have better gas mileage, making them preferred over the Class A options, but they are not as comfortable. Depending on how much time you plan on spending in the RV, this may be a more economical choice.
Class C RVs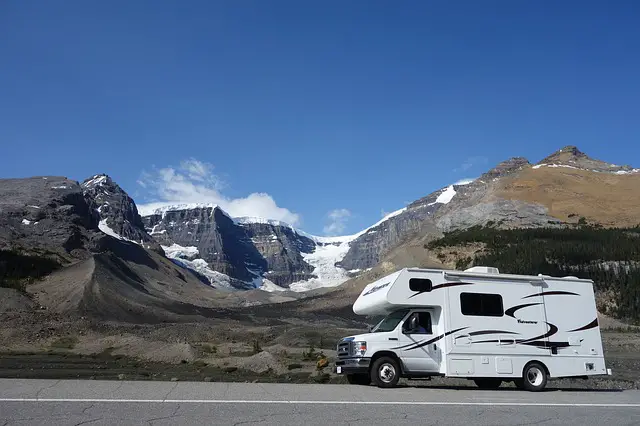 These RVs are built on a van or truck chassis with an extended sleeping area that goes over the cab. You can easily move between the driving and living spaces and the extended cab allows for more room to be available inside. You typically get a small bathroom, sink and fridge and options such as stoves, TVs or additional sleeping space can be available in certain models. Because the amount of space is smaller than in a Class A ones, consider getting a model that comes with a slide out for the additional space and comfort.  (I personally don't want to deal with the problems arising by having a slide out, so mine doesn't have it). These RVs are much easier to drive and are ideal for first timers. In fact it is not much different than driving a Haul moving truck. There are however, larger Class C models that can be as difficult to master as the Class A RVs, so make sure you only buy or rent what you can safely handle on the road. Should you get a larger Class C RV, be sure to practice with it before hitting the open roads.
Travel Trailers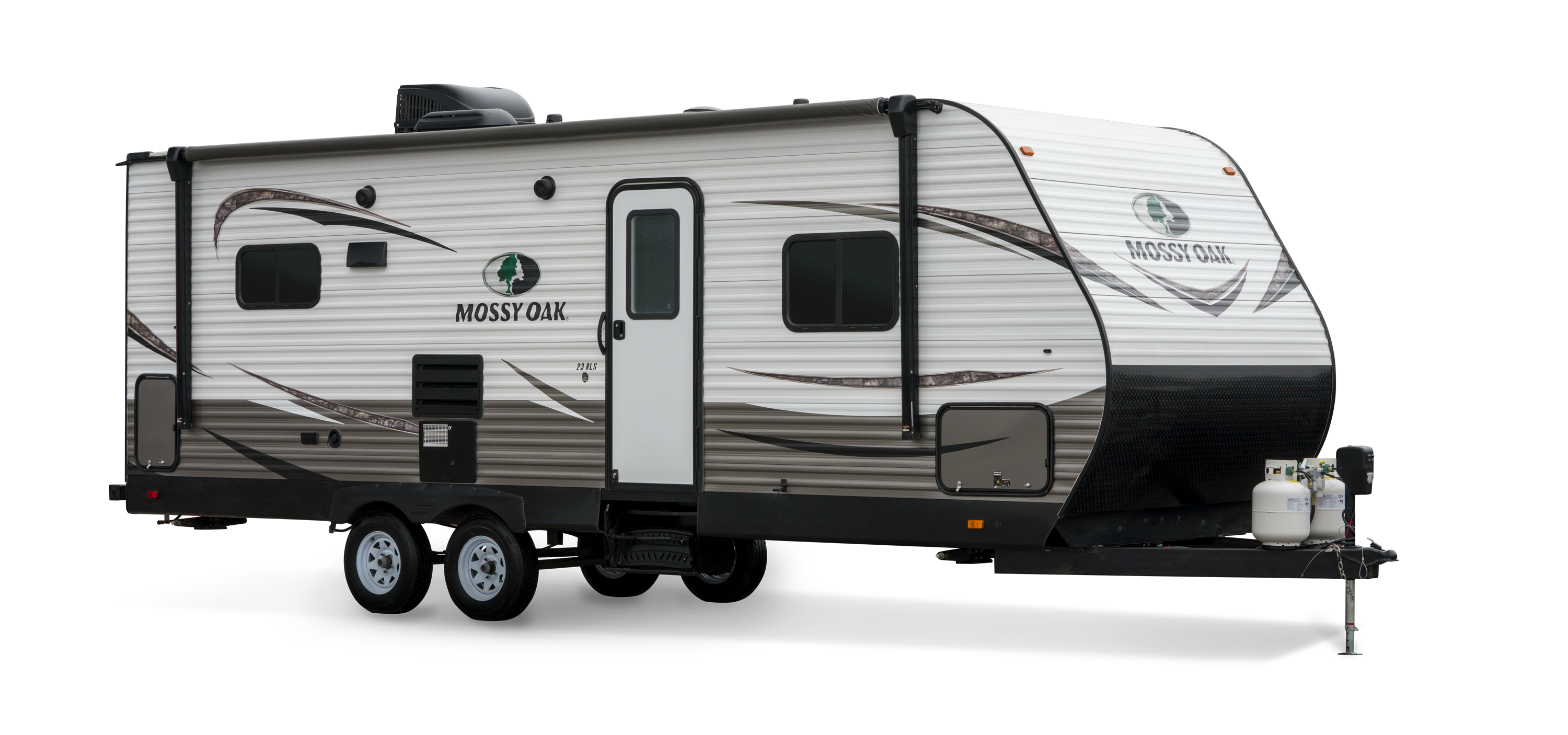 Travel trailers vary in size and can accommodate you both on and off the road. You typically get a larger bed, full bathroom with shower, and a full kitchen. Travel trailers are the perfect choice for those planning on spending extended amounts of time on the road. Depending on the size you get, between 2 and 8 people can sleep comfortably, so these are great for larger travelling families or groups.
These are towing vehicles however, and if you are not familiar with towing, they can be a handful. There are usually driving classes available to help you master driving with a travel trailer in tow, if this is the option you have your heart set on. Towing a vehicle has its challenges once you are on the road, so make sure you are comfortable before heading out for your adventures. It also has benefits, since you have a car always with you that you can use.
Fifth Wheel Trailers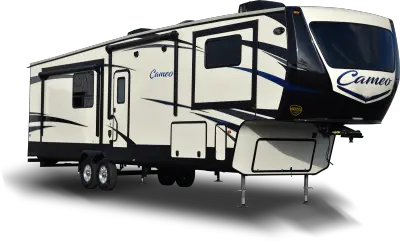 The fifth wheel is essentially where motorhomes meet travel trailers and these are often bigger, wider, and more challenging to tow. You do get the best when it comes to comfort levels though. With maximum room on the road and the ability to sleep up to eight, fifth wheelers offer the ultimate in terms of on-the-road comfort. Along with the queen or king bed you also get convertible dinette sets and sofas to allow for additional sleeping space. You also get a full bedroom, bathroom, and kitchen. Because you can tow the fifth wheeler, you get the added benefit of detaching from the trailer and exploring local areas. Most models also come with slide out additions to give you even more room once you are parked. Towing these requires a specific type of hitch and can be more challenging than travel trailers. You will need a 'gooseneck' hitch to help support and tow the additional weight of these trailers. The issue with it that it is huge and it is harder to drive in narrow places comparing it with a smaller motorhome. Not all campground can accommodate the length. 
Other types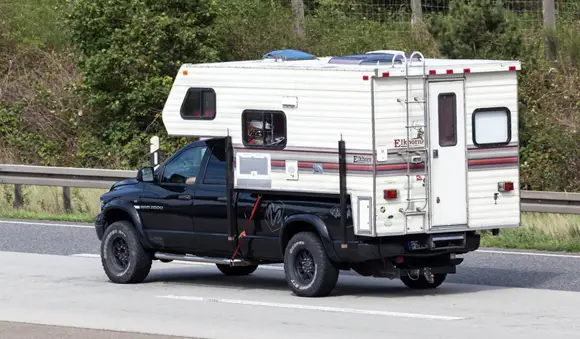 Besides these more common type of RVs, there are also bus conversions (a bus converted to an RV), campervans (a class B type of RV with a pop-up tent to add more space), pop-up campers (a trailer that has tent pop-ups: these are lighter than normal trailers and can be towed with smaller vehicles), truck campers (a camper that can be attached to your truck bed), toy haulers (a fifth wheel or longer camper with a back garage where you can carry motorcycles or even a small car) and teardrop campers (small trailers that is curvy at the end, looks like a teardrop).
Whatever adventure you are planning, there is an RV for you. Once you know your budget, your travel route, and who is going with you, you can decide on the vehicle for you.